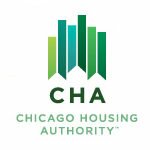 At the next Connect Chicago Meetup, we'll be learning about the new connectivity, training, and device programs available at Chicago Housing Authority (CHA) sites. This will be our first off-site Connect Chicago Meetup where, in addition to learning from peers and partners in the digital equity field, we will also see Chicago's learning spaces in person! New programs and resources for public housing residents will be showcased and Meetup attendees will get to learn more about CHA computer labs and the work of CHA digital literacy trainers.
Event: Connectivity, Training & Resources in Public Housing
Where: Charles A. Hayes Family Investment Center — 4859 S Wabash Ave, Chicago, IL
When: Friday, September 30th from 11am to 1pm (lunch will be served)
Come meet and network with computer trainers, nonprofit professionals,  technologists, and fellow residents who care about digital access & skills in Chicago. Please RSVP here so we can get an accurate count for lunch. Thank you!
Here's more information about the new developments and programs supporting public housing residents:
The Meetup will feature speakers from Comcast, the Chicago Housing Authority, and the Digital Youth Network.
The Connect Chicago Meetup is a monthly gathering of computer trainers, nonprofit professionals, and fellow residents who care about the digital lives of Chicagoans. Email Denise Linn, Program Analyst at Smart Chicago, with any questions, concerns or ideas: dlinn@cct.org