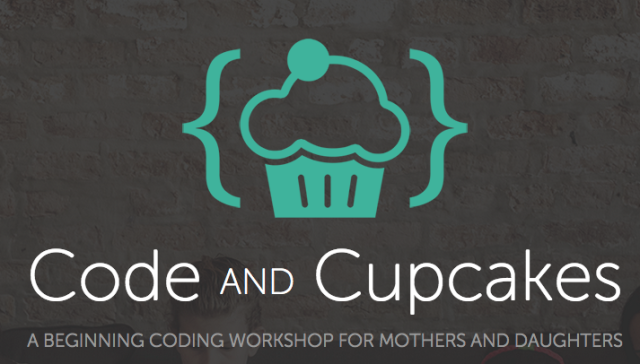 Code and Cupcakes is a beginning coding workshop for mothers and daughters.
In their workshops, start learning the basics of web development with HTML, CSS and JavaScript. They provide laptops for each mother/daughter pair to work with, wireless internet connection, guided instruction, a team of teaching assistants and, of course, cupcakes (including vegan and gluten-free, plus beverages).
The workshops are run by Jen Myers who founded Code and Cupcakes in late 2014. Myers also teaches teaches and advises the Chicago Girl Developer It chapter.
One of the goals of Code and Cupcakes is to ensure that everyone to be able to participate in the workshops. Currently, Code and Cupcakes charges $35 for each mother/daughter pair, but they offer a number of scholarships that include a mother/daughter pair ticket plus two single-day city transit passes. Code and Cupcakes is currently looking for partners to help spread the word about the scholarships.
If your organization is interested in spreading the word, feel free to reach out to the group by emailing hello@codeandcupcakes.net.  If you're interested in getting involved, Code and Cupcakes are always looking for volunteers as well!