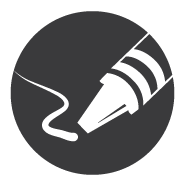 Today, Smart Chicago is launching a new feature on the Chicago Early Learning portal that will help parents kick off the process of enrollment. The Chicago Early Learning portal has been a resource for parents to find early learning programs near their home or work. Parents are able to compare programs side-by-side to select the best option for their child. With the new Compare & Contact Feature, parents will be able to contact multiple locations they are interested in learning more about.
Phase 3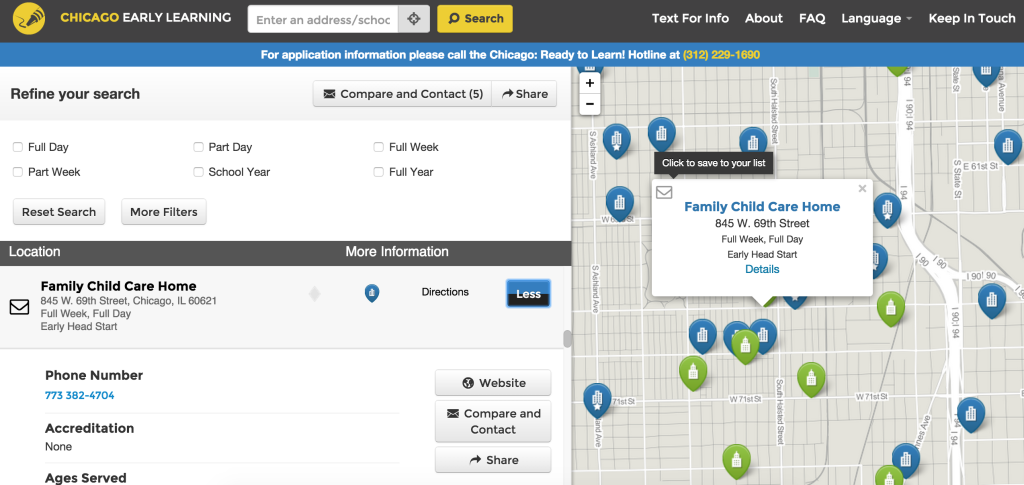 This is one part of our Phase 3 work, where we wanted to help facilitate the enrollment process. While parents were able to compare locations before, the goal now is to drive more parents to kick off communication with locations of their choosing. We did this in a couple of ways:
On the search results page, we changed "Favorites" to "Compare and Contact" to be more descriptive about this new feature. We also changed the heart symbol to an envelope to make it clearer that parents are contacting locations.
We incorporated three different ways for parents to add locations to their list— in the search results list of locations, in the detail pages, and on the map.
Parents then can compare locations side-by-side and click "Contact." They will reach a form that gives the locations some information about themselves and their children's ages. Providers at those locations receive these forms and reach out to parents to provide additional information about their programs and enrollment.
Next Steps
We are hoping to make this an effective process for both parents and the providers at the locations. Therefore, we will continue to gather feedback and implement changes to make this process better. We will conduct Civic User Testing Group (CUTGroup) tests to speak directly with parents and see how we can make the portal fit their needs better. We will also continue to collaborate with our partners to understand the enrollment process better and create a portal and process that reflects enrollment.
Other Updates
Here are other additions to our Phase 3 work that will be coming up next:
Create a better search that allows users to find more relevant results. This includes implementing a search radius feature so parents can find the locations most convenient to them
Add more information about the enrollment and application sites
Update internal layout that will lead more parents to compare and contact locations they are interested in