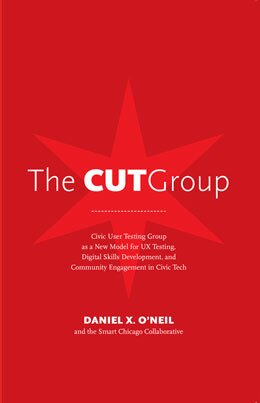 Today the Ash Center for Democratic Governance and Innovation at the John F. Kennedy School of Government, Harvard University, recognized today our CUTGroup program as part of the 2015 Bright Ideas program. Here's their citation:
Civic User Testing Group
City of Chicago, IL

The Civic User Testing Group is a set of Chicago residents who get paid to test civic apps. Smart Chicago works with residents and civic tech developers to make and test software that helps improve quality of life for residents. Members receive training on basic technology skills, provide feedback, and perform beta-testing on apps and government websites.
Note: Smart Chicago's Foodborne Chicago product was also recognized this year as a Top 25 Innovation in Government by the Ash Center.