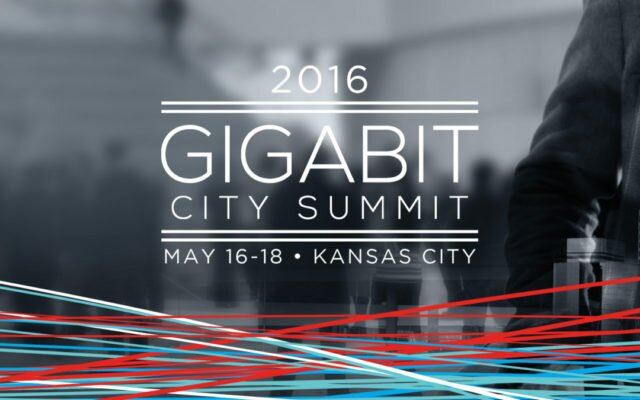 A couple of weeks ago, I went to the Gigabit City Summit, "a three-day learning and networking opportunity exclusively designed for leaders in current and emerging Gigabit Cities," hosted by KC Digital Drive. I was invited to present on the Civic Tech track entitled "Build a Volunteer Coding Brigade."
Here are some of my remarks and my presentation:
While I do not run the volunteer coding brigade, I do run a program that pulls together residents, staff from community organizations and municipalities, and technologists for the goal of improving technology. The Civic User Testing Group (or CUTGroup) is a community of 1,500 residents in Chicago and all of Cook County who are paid to test websites and apps and help create better technology.
This program is a successful part of including resident voice in building technology in Chicago. A few months ago, we also launched the CUTGroup Collective which is a network of people in other cities who are interested in the CUTGroup model. We started this network to help others replicate the practice of CUTGroup.
The CUTGroup Collective consists of people working in government, universities, community organizations, and technology who are actively thinking through how to incorporate the pieces that make a CUTGroup: usability testing, digital skills, and community engagement.
Join the #CUTGroup Collective to replicate the civic user testing model in your city: https://t.co/PUnxozy3MT #GCS16 pic.twitter.com/Uo2Z1owZkz

— Smart Chicago (@SmartChicago) May 17, 2016
The premise of CUTGroup is simple: we pay residents a $5 VISA gift card to join, and then $20 VISA gift card for each test that they participate in. CUTGroup tests happen all over the County in libraries and public computer centers and we will test websites and apps created at hack nights, websites that non-profit organizations created to help their communities, and government websites.
This is a resource that Smart Chicago provides to our technology ecosystem at no cost because we see that the immense value CUTGroup adds to technology while the technology is being built. Smart Chicago helps determine the goals that our partners want out of UX testing, then design UX tests for their specific piece of technology and their needs.
Then, on a given CUTGroup night, we hang out in libraries in different neighborhoods and we'll pair developers to test with residents and see how or if their tech is serving residents' needs. On CUTGroup evenings, we will see all levels of digital skills, different devices, ages, accessibility needs, and different backgrounds. We are very interested in tester's backgrounds and their offline and online experiences: how people find information and get through their everyday lives, with or without technology.
This type of information combined with data from usability testing helps us provide specific, actionable next steps for the tech we test.
Our motto is: "If it doesn't work for you, it doesn't work!"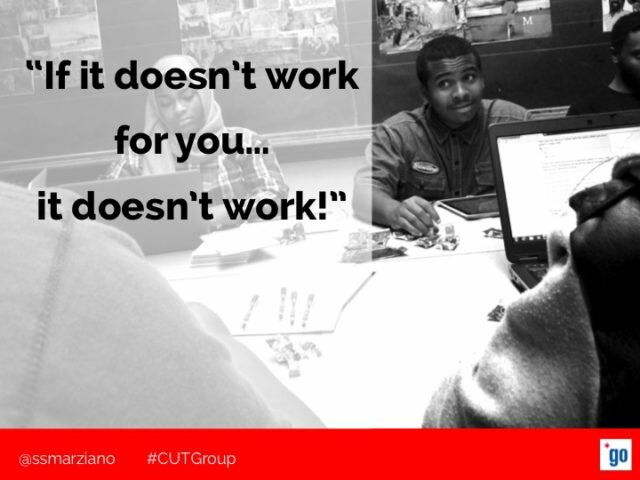 With the CUTGroup, we have tested all sorts of tech including Chicago Public Schools website once they did their mobile redesign, or the Ventra app before it was launched, mRelief that allows you to determine your eligibility for social services, or Chicago Cityscape which uses build permits open data.
We have seen technology be improved from small fixes such as a layout change to big changes like accessibility tags. We also see on the other side when we think about the CUTGroup that our biggest success metric is that people enjoy participating. They like feeling like they are part of creating better technology. And not often enough do we ask people to be contributors to the tech process.
So CUTGroup has been successful in Chicago and we are always continuing to grow the program, be more accessible to new groups of people, and we are interested in growing and creating new ways to help developers use the feedback from CUTGroup tests to make changes. We added text message system to CUTGroup so testers who don't rely on email could sign-up via text and know about upcoming new tests.
CUTGroup is fluid, changing, and maturing. Other groups in cities ask us about starting a CUTGroup we wrote the book (an actual book) on how we do it.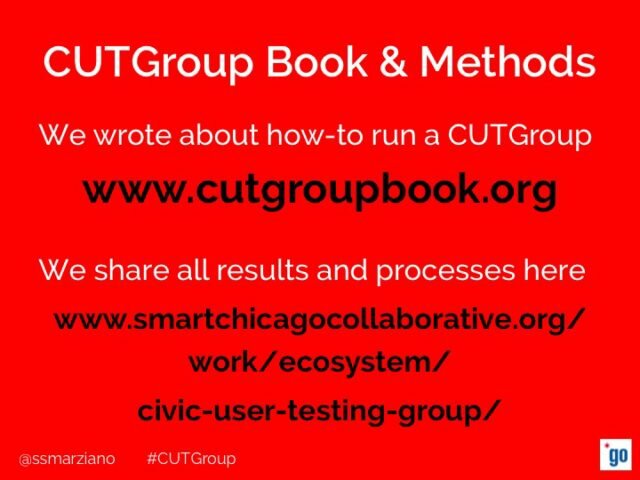 It's exciting when groups in other cities see the value in the work that we do and replicate it. Being open is a leading principle at Smart Chicago.  In technology, the main way is the use of open source code. For the CUTGroup, that was easy. The code for our website and management tool are on GitHub. We share all of our test results, our tools, the questions we ask, and the responses from our testers.
But it also means having open processes, so that people know what you're doing, how you're doing it, and how they can affect it. This is about allowing others "in," wherever that may be in any particular situation.
We wrote the CUTGroup book in September 2014 as a resource to start and run a CUTGroup. These steps were crucial, but we wanted to find a way to allow more people in—to engage directly with workers in other cities not to only to replicate our model, but also establish a network that helps create sustainable and successful CUTGroups.
As we teach through the CUTGroup Collective we want to learn, too about what works other places so we can be more useful and we transcend just sharing the how but more of the why.
Just one example of this is that in CUTGroup we host tests at libraries.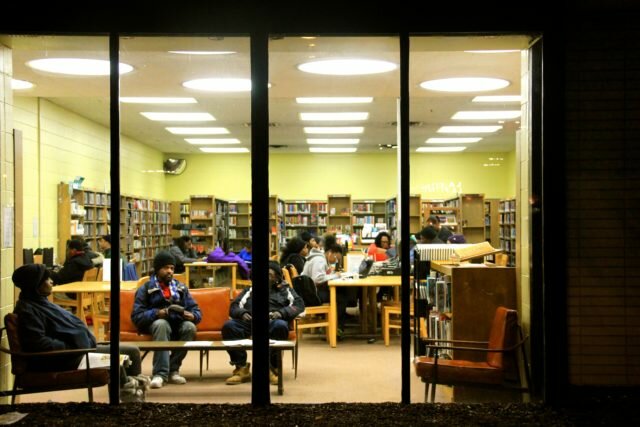 Why? Libraries provide the infrastructure like meeting room space, power outlets, and WiFi that makes CUTGroup testing possible. They also have a wide geographical reach—in Chicago, there is a library in each one of the 77 community areas—and are typically close to public transit. In addition, libraries are a community space where people feel comfortable and even when going to a new neighborhood you can expect from a library.
This doesn't mean another city needs to host their CUTGroup in a library to be a CUTGroup. Maybe it's a church basement, a community health center, or a McDonald's. CUTGroup could look different across cities but feel the same and reach the same goals.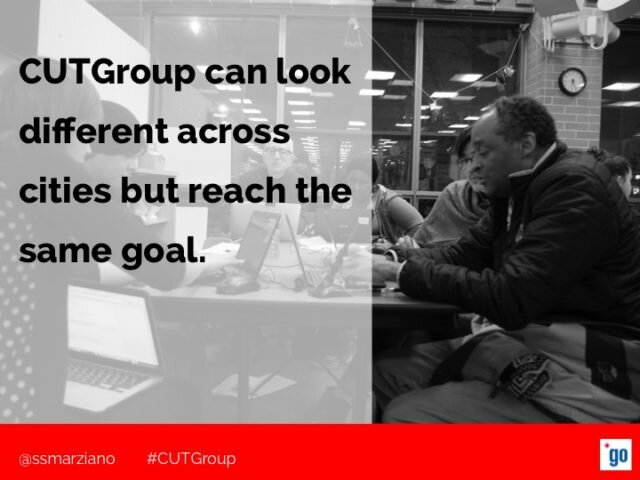 My vision for the CUTGroup Collective is to convene organizations and institutions to help establish new CUTGroups in other cities, create a new community to share and learn from one another. As I said before we're still early in this, building and growing, but there is interest from other cities.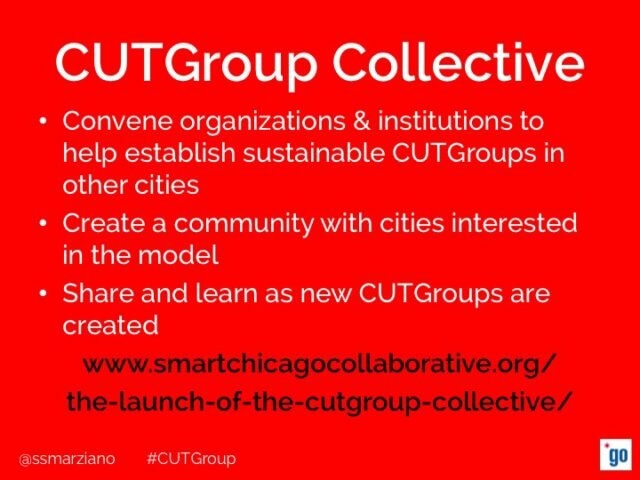 And the more I do this work and talk with other cities, I understand how programs or any model being replicated needs direction and guidance but flexibility and opportunity for some experimentation to see how it works in new communities.
That's where I am at right now. Listening to other cities and thinking through and finding clear ways that CUTGroup can fit into the great work happening in other places.
And I would love to talk to each and every one of you about that.
[wufoo username="smartchicago2012″ formhash="m61tlk199yqgq" autoresize="true" height="1609″ header="show" ssl="true"]