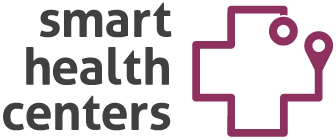 The Smart Chicago Collaborative seeks to immediately contract with 2 Health Navigators to work in our Smart Health Centers program. The Health Navigator will provide assistance to patients/participants in Smart Health Centers to connect to their own medical records and in finding reliable information about their own health conditions utilizing the internet or other technology tools. This position requires a high level of teamwork, flexibility, and customer focus; the ability to interact with youth, adults, and the general public in an appropriate manner is required.
The ideal candidate will have an interest in community health with great writing and documentation skills. All candidates must be proficient with using basic technology hardware and software, familiarity with social media and comfortable providing health-related information in a creative manner. An added plus would be experience in using lightweight tools such as video, photos, and screencasts to provide feedback to the Smart Health team.
Full details on the position and how to apply can be found here.