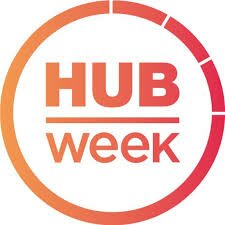 This September I had the opportunity to attend HUBweek and participate in the roundtable "#Tech4Democracy: Meet the Change Makers." The event, hosted by the Harvard Ash Center, explored the potential and pitfalls of digital technology in realizing democratic values such as participation, transparency, accountability, responsiveness, and equal representation. I was honored to join amazing leaders in the field: Seth Flaxman from DemocracyWorks, Rey Faustian from One Degree, and Tiana Epps-Johnson from the Center for Technology and Civic Life right here in Chicago.
One of the major themes of HUBweek was inclusive innovation. That theme is certainly worth discussing within the context of smart city work. Inclusive innovation in smart cities could mean everything from building usable tools, building equitable technology infrastructure, or having ethical data collection practices. During the roundtable conversation our moderator asked me the question below which has sit with me ever since:
What would be a "home-run" in the smart city space: an innovation that the city could adopt that would make a big, positive difference in the lives of Chicagoans?
Though it would have been tempting to brainstorm a cool, hypothetical "home-run" piece of technology on the spot, my mind gravitated toward innovative processes, not tools. This might be because here at Smart Chicago, we just wrapped up the Array of Things Civic Engagement Project which challenged us to create an inclusive process for gathering feedback on Chicago's newest "smart city" project.  Of course, if things happen the way we think they will, cities will only get smarter. Array of Things is unlikely be the last "smart city" innovation deployed in Chicago's public spaces. Given that, perhaps a lasting, valued innovation would be the creation of a values-driven smart city process — a framework we can follow to ensure that current and future smart city projects are deployed with residents and for residents. After all, these projects — whether are they sensors, fiber networks, or Wi-Fi kiosks — shouldn't just be innovative or new. We should also expect these smart city technologies to be accessible, welcoming, relevant, and usable.
"What would be truly innovative is a process that's driven by values." @DKLinn on @SmartChicago and the future of smart cities. @HUBweek pic.twitter.com/Az19X7W4bI

— Harvard Ash Center (@HarvardAsh) September 28, 2016
You can listen to the whole event on soundcloud. The roundtable begins on 4:50: