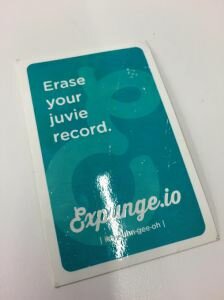 For this year's National Day of Civic Hacking, we're writing up primers on different civic issues to help people get a better understanding of the issues as they start working on projects.
Below, we've listed out places where you can data on safety and justice, some examples of projects centered around safety and justice, and some resources online to help you with your project.
Safety and Justice
Safety and Justice is a relatively new broad term that used to describe the subject areas of criminal justice, public safety and reform efforts. The term is also used to try to bridge the tension between the need to keep our communities safe while ensuring that the mechanisms used to do that are equitable and fair.
While the topic may be broad, there are some very specific challenges that are on the forefront.
Overcrowding at Jails 
When people get charged with a crime, they are sent to jail. If they can secure a bond (a payment made to the court to secure their appearance at trial), then they are released on bail. If they can not, then they are placed in jail to await their trial at a cost to the government that's often greater than the amount of their bond. (By contrast, Prisons are where people are sent after they have been convicted of a crime – they are not the same thing.)
According to the Vera Institute for Justice, even as crime has gone down the population of jails has increased nationally as economically disadvantaged people fill the prisons because they are unable to make bail. According to the study, 75% of people currently in jail awaiting trial are there for nonviolent crimes like property, traffic, or drug crimes. The overcrowding of prisons largely impacts people in low income neighborhoods and communities of color. Per the NAACP, African Americans are incarcerated at nearly six times the rate of whites.
The other element is that some jails have become dumping grounds for the mentally ill.
All jail divisions decreasing in population – except for our mental health infirmary, which is always over capacity @CityClubChicago

— Tom Dart (@TomDart) May 7, 2015
Tom Dart is the sheriff of Cook County, where he oversees what he calls the largest mental health facility in the State of Illinois. In 45 states, the largest mental health provider is a prison or a jail.
There are a number of things that governments like Cook County are trying to do to address the issue including electronic monitoring and alternative sentencing (often where the inmate is diverted to a treatment facility instead of incarceration.) However, impending budget cuts may stem progress.
This trend of more people in the system is also occurring at the same time overall crime is trending down nationally.
Juvenile Justice 
Another big challenge that people in this area tend to focus on is juvenile justice. Convictions for criminal convictions tend to skew young – particularly in economically depressed areas. The problem is often exacerbated by cuts in school funding and youth programs designed to keep youth away from gangs. In addition, the victims of gun violence are also disproportionately young and male.
Once a person turns 18, there are ways to have a juvenile record expunged. This doesn't just mean the case is removed from a criminal record – expungement means that in the eyes of the law the incident never existed.  So, for example, if a person is asked on a job application if they've ever been arrested for a crime they can legally answer "No" if that incident was expunged.
However, in many states this isn't automatic. The resident has to go through a legal process that can be complicated. Even if the resident wasn't found guilty or had their case dismissed, they may still have a criminal record which can prevent them from getting a job, joining the military, or getting into college.
Even when an expungement is successful and in the eyes of the law didn't happen, the Internet has a long memory. In some cases, news stories about an arrest still exist and come up first in google searches even if the person wasn't convicted. In worst cases, nefarious businesses make money by scraping mugshot pictures from government websites then charging people to remove them. Google has recently changed the search algorithm to push mugshot sites down the results list and the FBI has asked victims of these schemes to file a complaint.
A complex system 
Tackling problems in the criminal justice system can seem daunting simply because of the complexity of the system. The criminal justice systems is made up of many government entities at the local, state, and federal level that each handle a different aspect of the system. From a data perspective, each agency has it's own data system and very little of it is handed off from one part to the other. (So, you couldn't take one incident report number and trace it all the way through to somebody being sentenced to prison.)
Data Sources
We've highlighted some data sets that pertain to the area of safety and justice below. However, because the criminal justice system is complex it may be of use to check out Crime and Punishment in Chicago to get a better sense of the different aspects of data available. You can also check out the Sunlight Foundation's excellent coverage on the topic – including a Google Doc that showcases a list of known data resources nationwide.
National Crime Victimization Survey (US Department of Justice): This research helps the justice department measure how many people are victims of certain kinds of crimes, or the victimization rates.
Dallas Police Department Call of Service: This data release stands out because it identifies the units responding to each event, a link to map that will display the block from where the call originated, and the status of the call, among other included data fields. However, the data can't be downloaded.
Chicago Crimes 2001 – Present: This dataset reflects reported incidents of crime (with the exception of murders where data exists for each victim) that occurred in the City of Chicago from 2001 to present, minus the most recent seven days.
Henrico County (VA) Arrest Reports: Arrest data is searchable, but not downloadable in bulk.
Cuyahoga County Office of the Prosecutor (Ohio): Includes a performance dashboard that includes dispositions statistics, juvenile dispositions, cold case rapes, heroin deaths and prosecutions, incarceration statistics, and charging statistics.
King County (WA) Adult Bookings: The Jail Bookings Open Data dataset is provided by the King County Department of Adult and Juvenile Detention. The dataset contains adult jail bookings which have occurred within the last twelve months; specific dates are indicated on the web site.
Maryland State Courts: Website lists what occurs in every court hearing while also detailing information regarding the officer that arrested the defendant, the prosecutor(s) prosecuting the case, and the judge presiding over the case. (No bulk download)
Oregon Prison Population: Dates and the count of inmates in the State of Oregon's prison system for the date. Based on a DOC report for 1980 -1993. Based on query of DOC data for 1994-current
Potential Partners
Legal Aid: Legal aid foundations and societies offer free legal services to clients that may not be able to afford these services on their own. Many of the apps that focus on expungement, have legal aid foundations as partners.
Code for America Safety and Justice Focus Team: Code for America partners with local governments to build and grow digital safety and justice services focused on increasing public safety and reducing costs, helping governments transform themselves along the way.
Neighborhood Organizations: Neighborhood organizations play a vital role in building relationships between residents, public officials, and other non-profit organizations.
Examples of Safety and Justice Related Projects
Expunge.io: Expunge.io is a website designed for people with juvenile records in Illinois to kick of the process of expunging, or erasing, those records. It is a youth-led project run by Smart Chicago and controlled by the Mikva Challenge Juvenile Justice Council.
Jail Population Management Dashboard: Jail Population Management Dashboard helps judges and other stakeholders understand the conditions in the metro jail and use this data to visualize how their decisions affect program, facility and inmate outcomes.
Convicted in Cook: Convicted in Cook is a project that analyzes five years worth of conviction data received through the Office of the Chief Judge of the Circuit Court of Cook County by the Chicago Justice Project.
Courtbot: Courtbot is a simple web service for handling court case data. It offers a basic HTTP endpoint for integration with websites, and a set of advanced twilio workflows to handle text-based lookup. It's been deployed by Atlanta to help people pay their traffic tickets online instead of waiting in line at traffic court.
People to follow on Twitter:
@TomDart: Sheriff of Cook County. Bringing an innovative approach to law enforcement in the second most populous county in the US.
@MarshalProj: The Marshall Project is a nonprofit, nonpartisan newsroom covering America's criminal justice system. Tweets usually from @amandablair.
@PublicSafety: The Coalition for Public Safety is working to reform our criminal justice system to make it more just, more fair, and more effective.