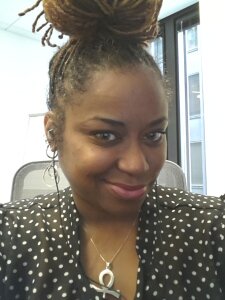 Kyla Williams has been promoted to Smart Chicago's Director of Operations. Kyla has been an integral part of Smart Chicago's work helping to manage our finances, contracts, and grants. Kyla also runs all of our health initiatives including the Chicago Health Atlas and the Smart Health Centers.
Smart Chicago will be taking on more projects in 2015 and Kyla's new role will be to help manage all of our operations going forward and will continue to spearhead our health initiatives.
You can follow Kyla on Twitter at @SmartChgoKyla.