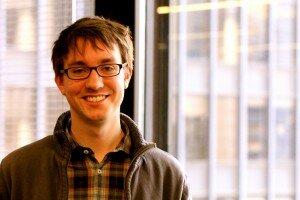 Derek Eder of DataMade was one of the first consultants for Smart Chicago.
We first hired Derek in May 2012 to help build our Chicago Early Learning and Connect Chicago products. He was also the developer for Chicago Health Atlas.
Also in May 2012, Smart Chicago gave Derek a seat at 1871 as part of our Developer Resources program. As a member of Open City Apps, he was the first person to take advantage of that offering.