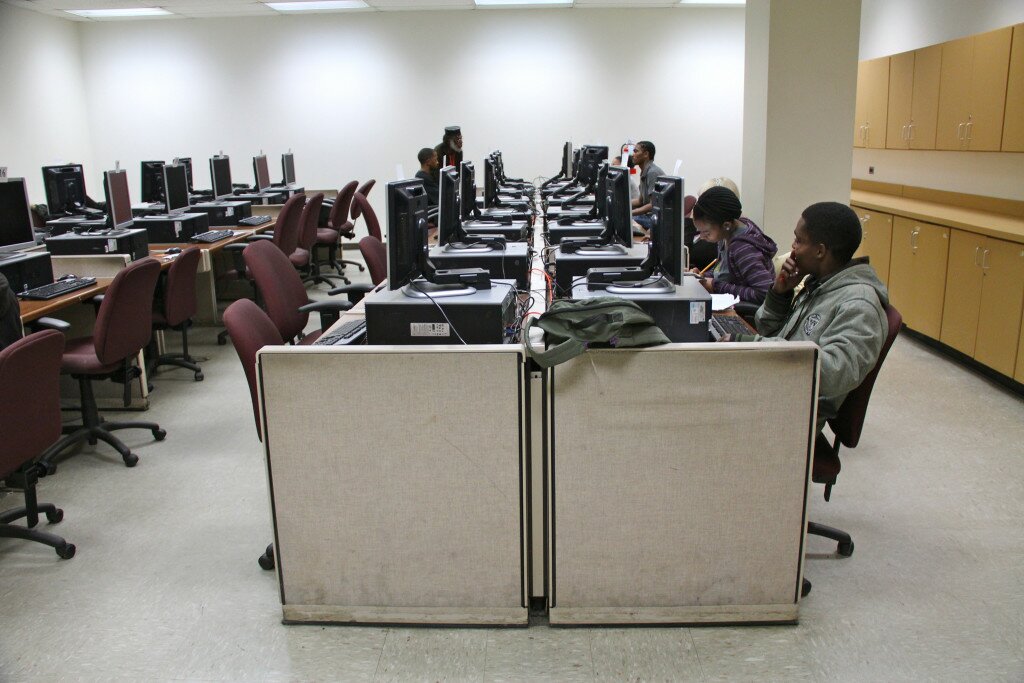 UPDATE: All positions are filled.
The Smart Chicago Collaborative is getting ready to launch "Youth-Led Tech: Summer 2015", a youth coding school in five locations across the city of Chicago in summer 2015.
We are working to get this program funded through Get IN Chicago, whose mission is to identify, fund and rigorously evaluate evidence-based programs that lead to a sustainable reduction in violence for individuals and communities most affected by violence and poverty. Read more here on our project page and complete this form if you are interested in a position.
In the interest of time, and an acknowledgement that the summer learning season is right about nowish, we are looking to start building staff for this potential program.
We are recruiting seventeen people to take serve as instructors, coordinators, and other key roles. Each of these roles are an 8-week summer job opportunity. The start date is Monday, June 15, 2015, with two weeks of orientation and preparation. Instruction begins Monday, June 29, 2015 and ends on Friday, August 8, 2015, which is the last day of employment. We will perform background checks on all applicants.
The five communities are Austin, Englewood, Humboldt Park, North Lawndale, and Roseland. Here's are the job descriptions:
Instructor
Instructors lead all instruction at a location. There is one Instructor for each of the five locations. All instruction materials will be provided, with detailed lesson plans to guide your day. A dominant mode of instruction is "kinesthetic learning", a learning style in which learning takes place by the students carrying out physical activities, rather than listening to a lecture or watching demonstrations.
We practice "youth-led tech", which means that we teach technology in the context of the needs & priorities of young people. We will train you on the fundamentals of youth-led tech, but experience in working with youth in the context of needs & priorities is a plus.
The main technology we'll teach is WordPress, a free open-source content management system. Familiarity with WordPress is a plus, and you can become familiar with WordPress very quickly. We will also offer "whet your appetite"- style training in gaming and app development.
Each instructor will be given a lesson plan for each day breaking down activities and explicitly laying out training content. Most of the actual training content will be taken from existing tutorial and instruction that is already available on the Internet in the form of teaching content and development environments. Instructors will also be responsible for documenting the program material so that it can be accessed, downloaded, and reproduced anywhere. Instructors will be responsible for filing daily reports about on-site activity.
In choosing instructors, we value strong classroom management, interest in and aptitude with technology, and the ability to listen to youth voice and make sure it gets heard and represented the the tech we make over the summer. Pay is $20 per hour.
Assistant Instructor
Assistant instructors will help Instructors to teach the material and also have other key responsibilities. These include activities like preparing the location each day (set up chairs, tables, computers), check the wi-fi, temperature, and other ambient details, order and manage lunch and snack, and assist in classroom management throughout the day.
We are seeking 10 Assistant instructors— three instructors for each location. Pay is $15 per hour.
Please apply today and share this opportunity as far and wide as possible. Questions? Contact us.