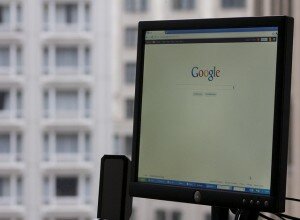 The goal of the Digital Skills Initiative is to create a central hub for coordinating technology training across the departments and delegate agencies that have received federal funding under the BTOP PCC project.
This includes cross-cutting training to support employment, in-depth education targeted to users' needs, private sector partnerships to support training, and coordination with the marketing & communications campaign. The project objectives are:
Aggregate existing digital literacy curricula to create a core curriculum that participants can be evaluated against
Support institutional computer centers in developing training programs for the unique populations they serve
Assist in developing a "one stop" entry point for private sector IT employees interested in volunteering as teachers
Coordinate with the Public Computer Center marketing & communications campaign to help drive residents to computer centers
The Chicagoland Chamber of Commerce is the sub-recipient of funds to complete this work, and they are engaging TEC Services as a lower-tier sub-recipient.
The Digital Skills Initiative was implemented in the following locations:
City Colleges of Chicago
Department of Family and Support Services
The focus of our work at DFSS Youth Career Development Centers is to deliver basic learning courses like Keyboarding and Mouse Skills, Job Searching, Job Application, Basic Computing, Resume Creation, Basics of Email, MS Office 2010, and Internet Security and Safety
Center on Halsted, 3656 N. Halsted
Central States SER, 3948 W. 26th St.
Sinai Community Institute, 2653 W. Ogden Ave.
The Beloved Community/St. Sabina YCDC, 7909 S. Racine
Phalanx Family Services, 1201 W. 115th St.
Easter Seals Metropolitan Chicago, 2615 W. Division
Chicago Cook Workforce Partnership
Sheridan Workforce Center, 4740 N. Sheridan
Garfield Workforce Center, 10 S. Kedzie
Pilsen Workforce Center, 1700 W. 18th St.
Mid-South Workforce Center, 4314 S. Cottage Grove
Southwest Workforce Center, 7500 S. Pulaski, Bldg 100
Chicago Public Library
Training at the libraries focuses on the delivery of 15 course modules on the Writer, Calc, and Impress portions of Libre Office.
North Austin, 5724 W. North Avenue
Mabel Manning, 6 S. Hoyne Avenue
Richard J. Daley (Bridgeport), 3400 S. Halsted Street
Toman, 2708 S. Pulaski Road South Chicago, 9055 S. Houston Avenue
Whitney Young, 7901 S. King Drive
West Pullman, 830 W. 119th St.
Chicago Housing Authority