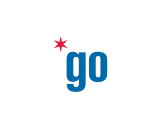 Here's a look at Smart Chicago staff members who have moved on to other work.
Daniel X. O'Neil served as this organization's first Executive Director from August 2011 to May 2016.
Randall Walker: Randall was Administrative Assistant from July 2012 to February 2013.
Emily Escarra: Emily was Administrative Assistant from March to August 2013. She was an important part of the Smart Chicago team when we conducted our first CUTGroup tests. She was a proctor at our first in-person test and wrote the analysis for our first test, FreedomPop.
Demond Drummer: Demond was the Managing Director of the Connect Chicago Challenge from January to June 2015.
Christopher Walker: Christopher was Administrative Assistant from July 2015 to March 2016.