Smart Chicago is a civic organization devoted to improving lives in Chicago through technology. We work on increasing access to the Internet, improving skills for using the Internet, and developing meaningful products from data that measurably contribute to the quality of life of residents in our region and beyond.
We are a startup that was founded in part by our municipal government and nurtured by some of its most venerable institutions. Our founding partners are the City of Chicago, the John D. and Catherine T. MacArthur Foundation, and The Chicago Community Trust. As a funding collaborative, we help bring together municipal, philanthropic, and corporate investments in civic innovation.
We have a host of current projects and partnerships, and we are actively seeking to connect ideas and resources in all areas of philanthropy in Chicago.
Featured Book
Chicago School of Data: There is a Chicago School of Data emerging — one that places data at the service of people. The book summarizes the Chicago School of Data project which sought to define our local data ecosystem and convene its 200+ players around shared challenges and opportunities.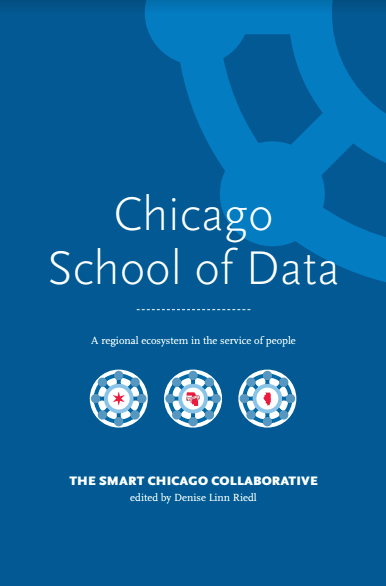 Here's what we're up to lately.