There are three people who work at Smart Chicago.
We have a philosophy of maintaining a lean, efficient core team that does not require huge amounts of annual support to keep rolling. This way we can spread the bulk of our funds around the civic innovation ecosystem here in Chicago and across the country. Here's a chapter of the Code for America book Beyond Transparency that lays out this ecosystem in some detail.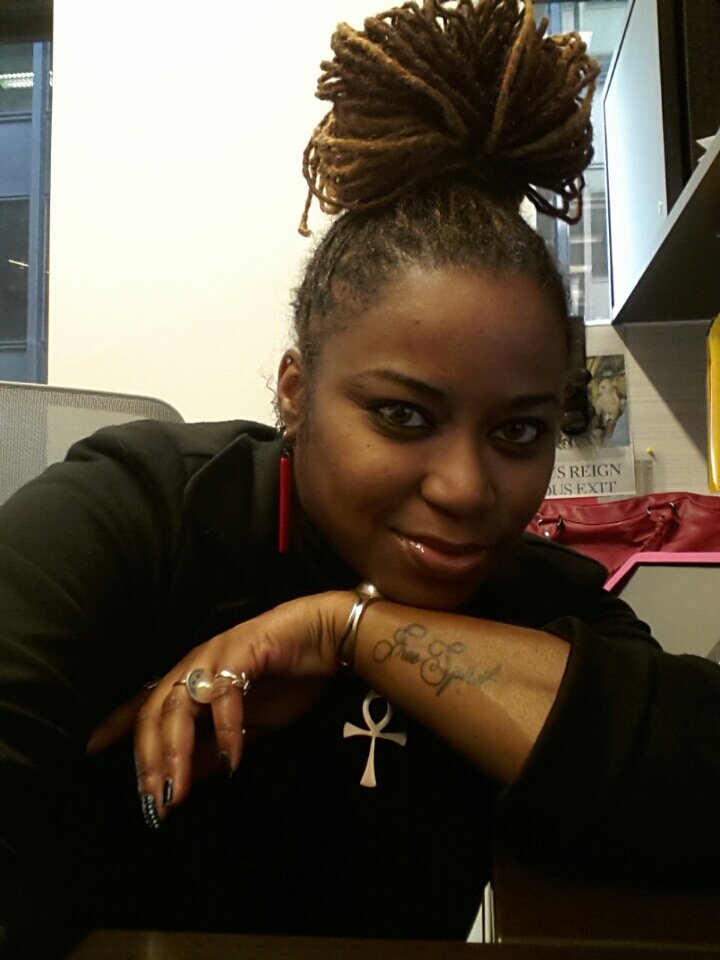 This team coordinates the work of dozens of other technologists, project managers, and consultants.
Many of these people runs companies that were started based on contracts from Smart Chicago. Some coverage of this impact was written up in Socrata Magazine.
Christopher Whitaker: Civic Works Project Manager and event coordinator
Christopher coordinates activities and deliverables for Civic Works Project. He is also an essential organizer, hackathon-runner, meetup-documenter, and live-streamer of all sorts of civic innovation events.
Gabrielle Lyon: Project Manager for the Chicago Early Learning project
Gabrielle focuses on our education projects, especially phase three of Chicago Early Learning.
Patrice Coleman: Project Manager and Lead Health Navigator for Smart Health Centers Project
Patrice is responsible for identifying, vetting and on boarding traditional and non-traditional health sites into Smart Health Centers Network. Provides supervision, training and quality assurance monitoring over sites and Navigators.
Derek Eder of DataMade: Developer for the Chicago Atlas Project
Derek has been a core team member of the Atlas project. He has been a consultant for Smart Chicago since the day he started Data Made.
Scott Robbin of Robbin and Co: Developer
Scott acts as the Smart Chicago Collaborative Product Manager, working to help us improve and develop our various products. He also provides mentoring and technical support to data projects housed under the Smart Chicago Developer Resources program.
Rob Paral: Civic Works Community Engagement Manager
Rob assists Smart Chicago Collaborative with achieving a regional infrastructure among data providers and supports partnering non-profit organizations to improve services and outcomes using data.
Matt Gee: Chicago School of Data Research Lead
Matt is leading the research and writing around our Chicago School of Data project.
Adam Garcia: Chicago School of Data Outreach
Adam is doing additional outreach in the Chicago School of Data project.
Josh Kalov: Cook County Open Data
Josh runs the Cook County Open Data project and does all sorts of other projects from his perch at Kalov Strategies.
Lastly, we are active customers of civic innovation customers.
We employ a deliberate strategy of becoming customers of the burgeoning civic innovation startup space so that we can provide them revenue while exposing them and their products to the needs of the market. Some of our vendors are LocalData, Textizen, postcode.io, and Purple Binder.