This evening Jacqui Cheng and I, along with a youth Kumari Mason from Free Spirit Media and Mickey Sharp from Mikva Challenge, did a segment  Chicago Tonight program about  our experimental #CivicSummer summer jobs program for teens focused on civics, media, and technology.
Here's their take on the show and here's an extended snip:
"I thought programmers were silent, awkward guys who sat in dark rooms and did nothing every day but write programs magically," says Mickey Sharp, a junior at Lincoln Park High School. She was also part of Mikva Challenge's summer program.

But after hearing guest lectures from tech entrepeneurs and professional programmers, Sharp learned about the people who create the web sites she visits every day.

"Now I know there are scripts you learn how to write to create these web pages," she says. "It isn't limited to a guy in a dark room playing Dungeons and Dragons…Now being a programmer seems like something I can do."

Chicago High School for the Arts senior Kumari Mason was most impressed by several programmers leading the technology operations of President Obama's re-election campaign.

"They had these piercings and they looked like real people. I thought they would have suits or something," says Mason, who was also part of Free Spirit Media's summer program. "I never thought they'd be working for President Obama."
And that, ladies and gentlemen, is why we get up in the morning.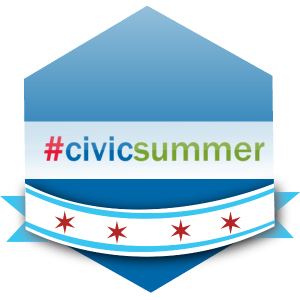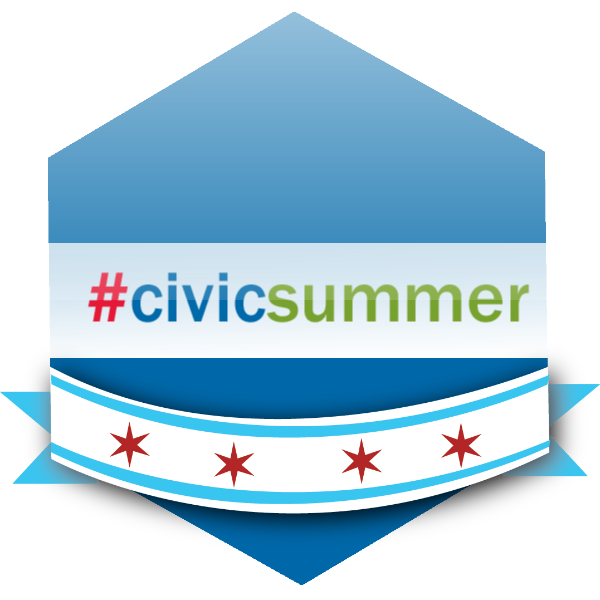 The program, funded by Smart Chicago based on a grant from the John D. and Catherine T. MacArthur Foundation, is largely run by two Chicago organizations focused on serving youth:
Mikva Challenge, which develops the next generation of civic leaders, activists, and policy-makers
Free Spirit Media, which provides education, access, and opportunity in media production
The Chicago Community Trust provides significant support for the program as well.