December 7th through 13th is  Computer Science Week! This campaign is all about raising awareness for computer science education. Throughout the week, through Hour of Code events, students will try coding for the first time.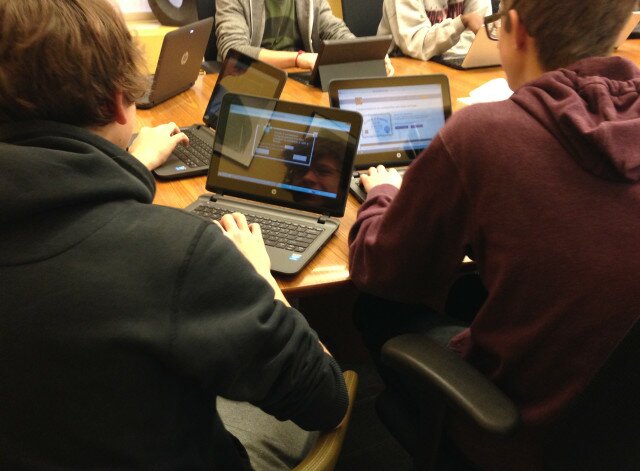 Though one hour isn't enough to make anyone an expert, that's not the goal:
The measure of success of this campaign is not in how much CS students learn – the success is reflected in broad participation across gender and ethnic and socioeconomic groups, and the resulting increase in enrollment and participation we see in CS courses at all grade levels. – Hour of Code
Hour of Code in Chicago
This year in Chicago, there are 100+ Hour of Code events across the City both inside and outside of schools. Students can earn an Hour of Code Digital Learning Badge as proof of participation and the skills they gained. To find out more about these learning opportunities, visit Chicago City of Learning webpage. Hour of code has published a list of all Hour of Code events in Illinois here. Below is all of the Chicago Public Library's Hour of Code 2015 programming for teens:
Tutorials & Resources for Instructors
Whether in a group or at home, students can tackle computer science for the first time through custom tutorials – sometimes involving their favorite games or fiction characters. Check out the Star Wars Coding Tutorial and the Minecraft Coding Tutorial. Here is an introduction to the new Star Wars Tutorial:
If you're a parent, tutor, digital trainer or teacher and are interested in teaching an Hour of Code this week or in the future, check out this How-to Guide and the video below:
If you come across a student that wants to continue learning computer science beyond the organized Hour of Code, we encourage all instructors to apply for free student accounts to Taken Charge, a browser-based ISTE certified game for youth.