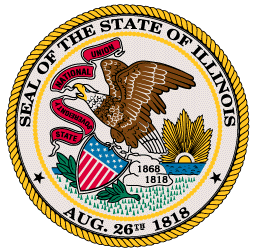 This morning, Wednesday, March 11, 2015,  at 10AM, I will be chairing a meeting of the Digital Divide Elimination Advisory Committee in the Director's Conference Room of the Illinois Department of Commerce and Economic Opportunity (DCEO) in Suite 3-400 of the State of Illinois Building at 100 W. Randolph Street, Chicago, IL 60601. If you want to dial in, you can do so at 1-888-494-4032  / Access #: 2828938287.
Meeting Agenda

Call to Order
Program Update
Other Business/Public Comment
Adjournment
Here's a helpful cache of public documents about the work of the committee and grantees of the program.
Under the "Other Business/Public Comment" portion of the meeting, I'll ask for clarification from DCEO about the discontinuation of the Eliminate the Digital Divide Program. Here's an excerpt from page 58 of the Illinois State Budget, Fiscal Year 2016, July 1, 2015 – June 30, 2016:
In order to restructure the state's limited resources to core priorities and to provide funding for an overall budget that the state can afford, the fiscal year 2016 recommended budget discontinues funding from the fiscal year 2016 maintenance request: the Office of Coal Marketing and Development and its programs ($25 million); the state add-on to the federal LIHEAP ($165 million); the Energy Efficiency Portfolio Standards Program ($100 million); the Renewable Energy Program ($10 million); the Summer Youth Jobs Program ($10 million); and the Eliminate the Digital Divide Program ($5 million).
Since inception, this program has invested circa $30 million in the digital lives of Illinois residents. All the way up and down this state, these funds have led to tens of thousands of people (page 254) getting trained in digital skills at Community Technology Centers.
If you believe in the power of technology to improve lives, if you think we should support the essential work of front-line trainers in this state, if you care about equity in opportunity for all residents of Illinois, this is something that matters to you.