Here's an excerpt from our first newsletter for this summer program. If you'd like to get this to yer Inbox, sign up here.
Our first Youth-Led Tech program is off to a great start. This is our first weekly update made especially for the youth, parents, guardians, counselors, instructors, and everyone else who cares https://slack-files.com/files-tmb/T06U90JBB-F073DMAF7-ddc6f54633/slack_for_ios_upload_1024.pngabout the people in Youth-Led Tech. If you know someone who should be getting these emails, tell them to fill out this form.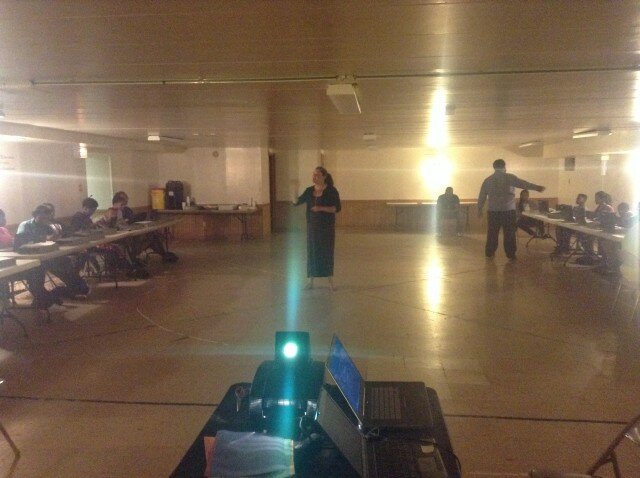 Time to sign up is running out
For anyone still thinking about signing up for this program, the time is now. We are making a final push for enrollment and we need all eligible youth to sign up here. Visit the project page for full program information.
Keep in mind that this program is supported by Get IN Chicago and is run by theSmart Chicago Collaborative. Get IN Chicago has 18 target populations and communities and we can only serve students who come from those specific communities. You can see a complete map of these communities here.
You can determine eligibility by finding neighborhood names using this tool maintained by the Chicago Tribune. If you have questions, comments, or issues about an application that has been declined, please contact me directly at the information below.
What we're learning
This week we've focused on lots of startup activities— forms, figuring out meals we all like, getting computers set up, doing team-building, and (yes) even starting to learn how to make websites. One of our principles at Smart Chicago is openness— we love to share exact details of what we do and how we do it. Here's the complete curriculum for our first week: Day One, Day Two, Day Three, Day Four, Day Five.
The instructors at each location go at their own pace, add their own flavor, and respond to youth input, so there may be differences between this curriculum and what the youth are learning so far in your location. Please download, share, and try this out at home— even if you can't make it to our sessions this summer, we hope you can get value out of our work.