My colleague Matt Bruce pointed me to this new app contest: US Department of Labor launches smartphone app contest. Here's a snip:
The DOL Fair Labor Data Challenge, which can be accessed at http://fairlabor.challenge.gov, calls for creating a smartphone app that integrates the department's publicly available enforcement data with consumer ratings websites, geo-positioning Web tools, and other relevant data sets, such as those available from state health boards.  The winning app is expected to be creative, innovative, easy to use, and will incorporate data from http://ogesdw.dol.gov/index.

"The app we would like to see developed would work with existing social media and would allow consumers to see if an establishment that they want to frequent has been in compliance with federal labor laws," said Laura Fortman, principal deputy administrator of the Wage and Hour Division. "The app could also prove a useful tool for job seekers and for companies that are deciding which firms they may want to do business with.  It could also help individuals get in touch with the Labor Department if they have any questions.  As we mark 75 years of the job protections afforded by the FLSA, we are looking forward to using new technologies to encourage compliance with the law in the 21st century."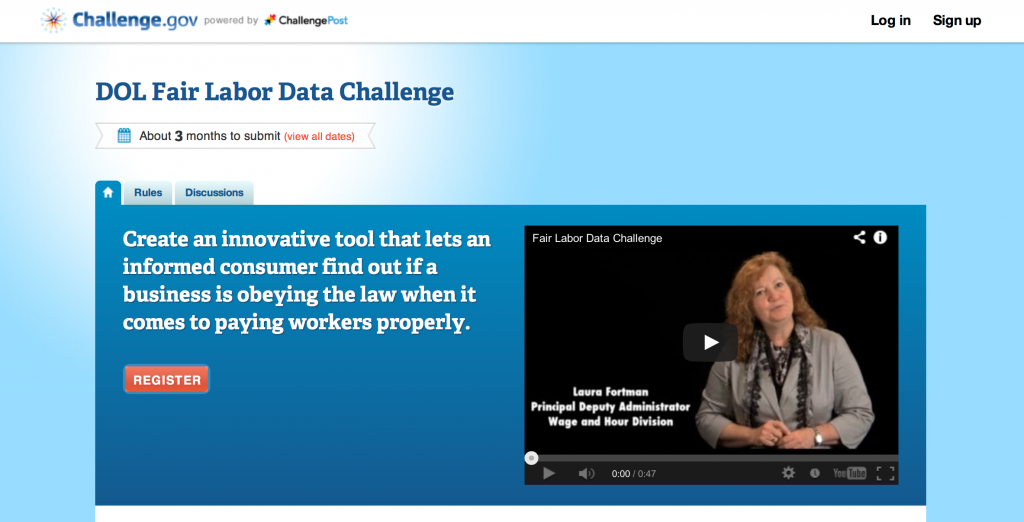 Matt runs the just-launched Chicagoland Workforce Funder Alliance (CWFA) that is housed here at the Chicago Community Trust, just like Smart Chicago. One of the issues he's working on is the deterioration of labor standards in low-wage work.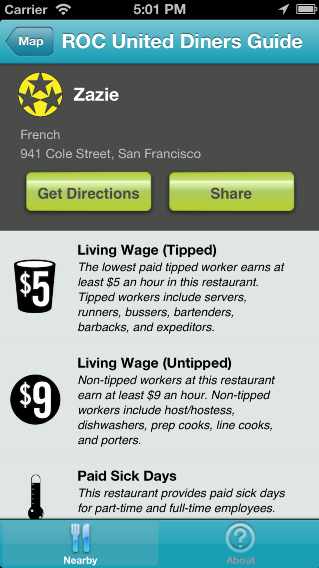 A national group called Restaurant Opportunities Centers United (ROCUnited) has the ROC National Diners Guide, which is an app that shows national data around labor practices around national food chains. It would be great if we could see all local restaurants, allow patrons and employees to report issues, and include local labor data in an app that takes this concept further. There is great leadership here at Restaurant Opportunities Center of Chicago (ROC-Chicago) as well.
I'd be happy to look into the types of data available at state, county, and city sources that could be used in such a system  I think this would be a great use of civic technology energy and I hope to find some co-collaborators on this, If you have any ideas or are working on similar issues, hit me up at doneil@cct.org.