Introduction
EveryoneOn is program of Connect2Compete that offers low-cost 4G internet connection in select Chicago zip codes. Smart Chicago Collaboration tested the signup, unboxing, and service prior to the EveryoneOn launch event in Chicago, of the Freedom Pop service offerings. Since expanding access to the internet is one of the core missions of Smart Chicago, we decided to come up with a process to use the CUTGroup to test the hardware, customer workflow, and coverage for this product.
Through this project, we were able to more deeply understand the market for at-home Internet access, to provide actual access devices for residents who need it, and  get real data on how well the Clear network (the underlying service for FreedomPop) serves Chicago. 
Devices
The test was centered around the FreedomPop Hub Burst — a combination 4G modem and wireless router that for both office and home settings. It connects up to 10 wi-fi-enabled devices to the internet with a secure connection. Speeds of up to 8Mpbs download. Signal reaches up to between 100-150 feet, depending on interference. Devices were paid for by EveryoneOn.
Segmenting
At the end of March and beginning of April 2013, two emails were sent to CUTGroup members in the zip codes where the lowest cost EveryoneOn option is available : 60602, 60604, 60608, 60609, 60612, 60615, 60616, 60651, 60619, 60621, 60623, 60624, 60626, 60636, 60637, 60640, 60644, 60649, 60653, and 60660.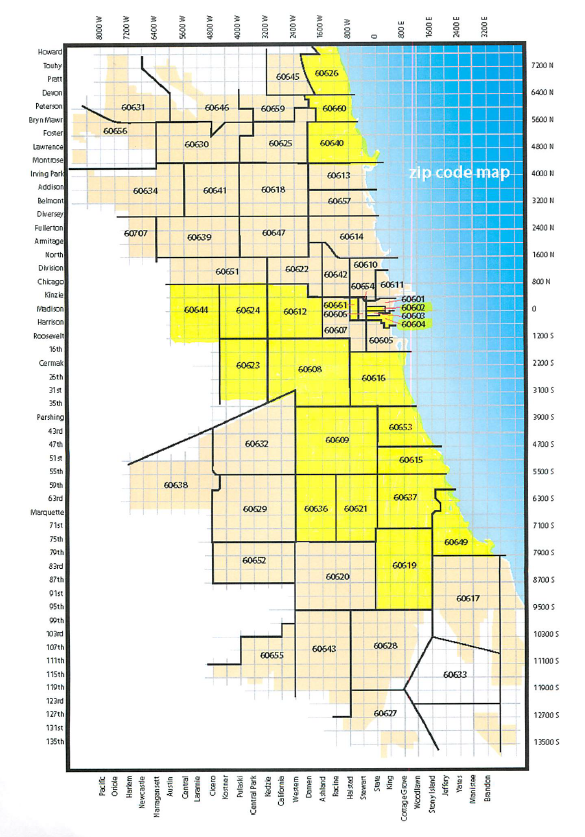 We use Mailchimp to manage outbound communication with testers. Here's the first email: ("Participate in a 4G Internet Access Test and Get a Free Router") and the second one.  We had a total of 94 CUTGroup members in these zip codes residing in these zip codes. Eight qualified CUTGroup members responded to our query and were a part of the test.  We then added participants gathered from other relevant sources, including partners in City government and members of our Connect Chicago Meetup group. We tested a total of 19 devices with 19 different people. Here's a look at the distribution area for testing of the devices:
All of the devices were free to the user, with the knowledge that each participant would be subject to the normal terms of being a FreedomPop customer. 13 testers then completed this form ("4G Internet Access Test Survey") and we compiled the results. Six testers gave feedback in a less formal way (email, phone, or in-person conversation).

Results
Receiving the device was unboxing it was a breeze.
All participants received the device, packaged and delivered as promised. No one reported difficulty in opening the device.
Setting up the device was easy.
The majority of participants reported little difficulty setting up the device. The majority of participants reported difficulty when trying to set up the actual service itself. The test was intended and advertised as a free trial, but individuals were incorrectly prompted for credit card information. When entering information, data fields did not populate correctly. Changing browsers did not fix the above issues.
As one tester from Uptown noted,
"Setting up the device was very easy. Setting up an account was difficult."

Connecting the router to the Internet was easy.
For the majority of users, the connection to the internet was immediate.
Internet speeds were comparable to other Internet connection products.
Every participant able to connect reported equal quality of service to other devices used in the past.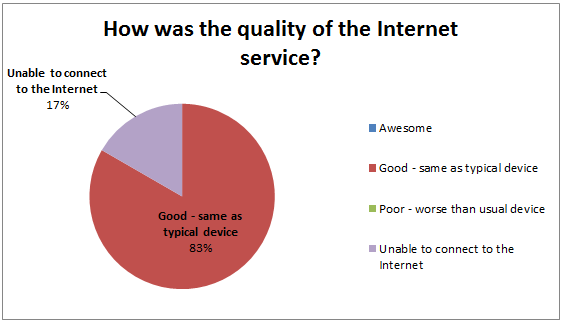 All participants used a laptop as a primary device and most used a smartphone as a secondary device.
All participants used a laptop as their primary source to connect to the internet (example models: Macbook Pro and Macbook Pro Air, Toshiba Satellite C655, IBM T410, and Dell Inspiron).
The majority of participants report using their smart phones and tablet (models include: HTC Inspire, iPhone 4s, and the iPhone 5)As a back-up method of connecting to the internet.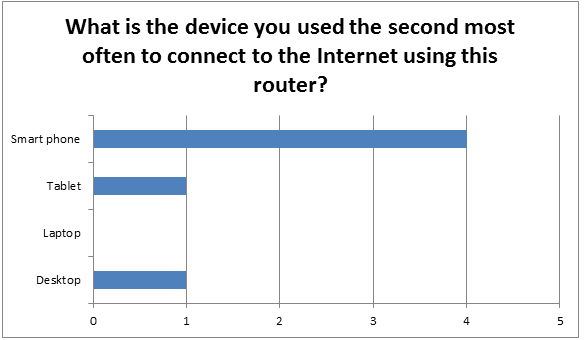 All testers had a positive experience with the CUTGroup itself
100% of participants had complimentary feedback on the CUTGroup program and process in general. All either would participate or consider participating in the future.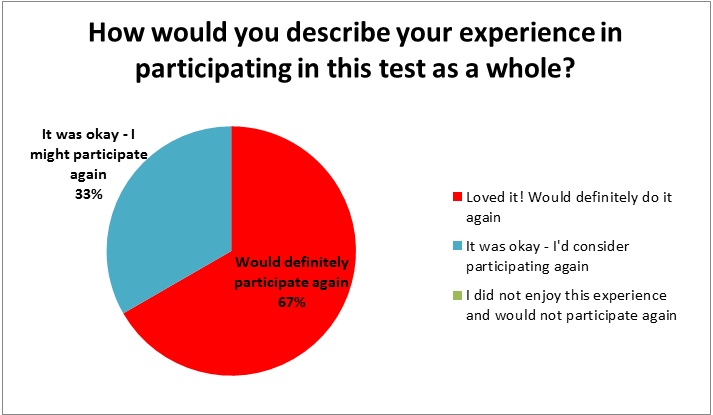 This was our first CUTGroup test and our first time presenting the results in public. We're devoted to sharing our process, methods, and results with the civic innovation community so that we can all learn how to make better tools and create better experiences on the Web.