Note: this is part of a series of posts in our Connect Chicago program where we describe in detail digital skills learning environments throughout the city.
The 2015 Youth-Led Tech program was delivered in a second-floor space of Teamwork Englewood, which was formed in 2003 as part of the New Communities Program, sponsored by Local Initiatives Support Corporation (LISC) and the MacArthur Foundation. Its goal is to unite the many organizations serving Englewood residents and work toward the common goal of building a stronger community.
The room was spacious, with ample tables and chairs to accommodate the youth and their computers.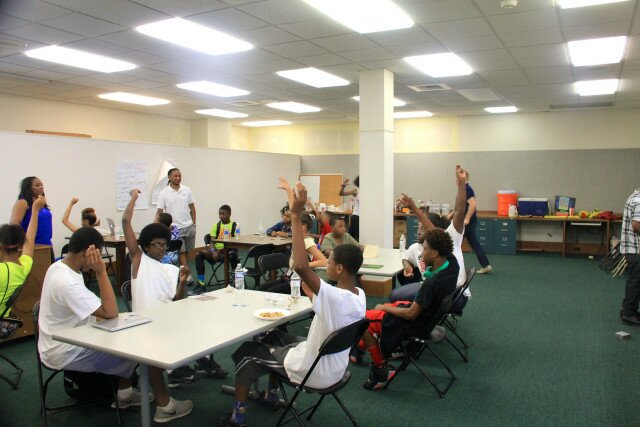 We had a whiteboard: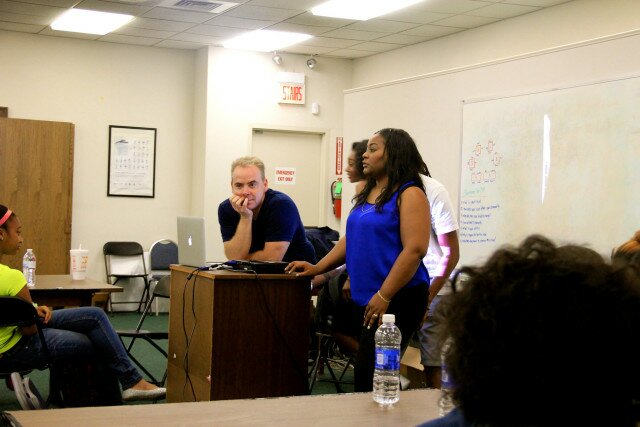 And we were able to bring in a projector to do group work:
Plenty of room to spread out for projects: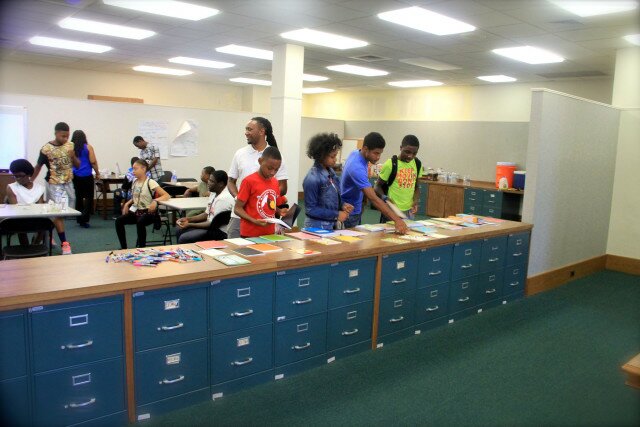 Outdoor space for breaks: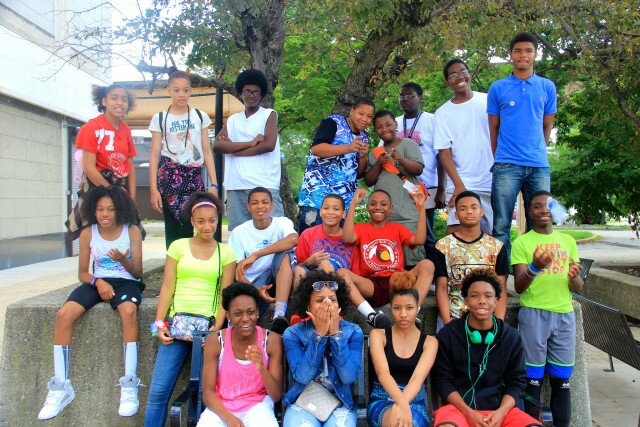 Here's a full set of photos: