This morning marked the launch of Healthy Chicago 2.0: Community Health Assessment and Improvement Plan, by our partner, the Chicago Department of Public Health.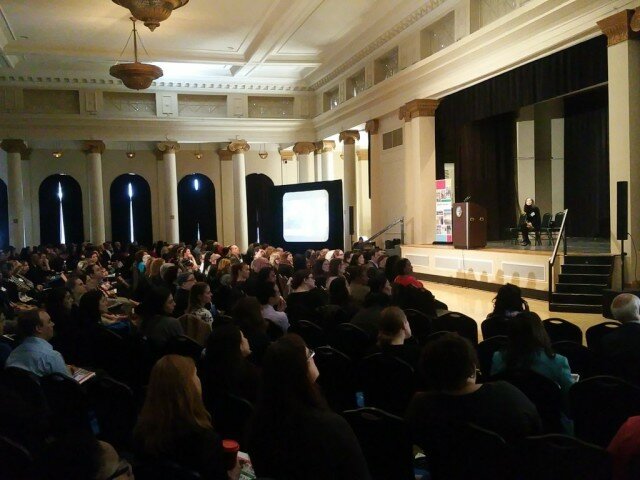 Here's their overview:
This plan, Healthy Chicago 2.0, is utilizing the Mobilizing for Action through Planning and Partnerships model, which was developed by the Centers of Disease Control and Prevention (CDC) and the National Association for County and City Health Officials.  Healthy Chicago 2.0 is a four year plan that will outline goals and strategies for Chicago Department of Public Health (CDPH) and public health stakeholders to implement and work towards improving the health of Chicago residents and communities.
Here's a link to the entire plan.
Today, in concert with CDPH, we're launching the Healthy Chicago 2.0 section of the our Chicago Health Atlas website. This section allows CDPH to publicly display progress of 75 indicators for plan goals.
Here's how CDPH describes it:
The Chicago Department of Public Health (CDPH), in collaboration with the Partnership for Healthy Chicago, completed a comprehensive community health assessment in 2015. From these findings, CDPH, the Partnership, public health stakeholders and community residents identified 10 priority areas to focus community health improvement efforts on over the next 4 years. These priority areas include both health outcomes and social determinants of health, as well as public health infrastructure elements like partnerships and data:
Expanding Partnerships and Community Engagement
Improving Social, Economic and Community Conditions
Improving Education
Increasing Access to Health Care and Human Services
Promoting Behavioral Health
Strengthening Child and Adolescent Health
Preventing and Controlling Chronic Disease
Preventing Infectious Diseases
Reducing Violence
Utilizing and Maximizing Data and Research

After completing the community health assessment, CDPH convened ten action teams to develop specific goals, objectives and strategies to address each priority. These goals, objectives and actionable strategies form Healthy Chicago 2.0, Chicago's four-year community health improvement plan. In total, Healthy Chicago 2.0 outlines 82 objectives and over 200 strategies to help reach 30 goals. In order to measure progress towards each goal, CDPH and action team members identified 75 indicators to serve as annual benchmarks towards our 2020 targets.
The indicators have been categorized into the following sections: Overarching Outcomes, Access, Community Development, Education, Behavioral Health, Child & Adolescent Health, Chronic Disease, Infectious Disease and Violence. Explore the indicator table below to learn more about what CDPH and our partners will be monitoring towards the goal of achieving health equity in Chicago. Check back regularly for implementation updates and the status of each indicator as new data becomes available.
Take a look at the indicators here and, as always, contact me with any questions.