A pillar of our Health work is our long-standing and successful Smart Health Centers project. Here's a current look at what we're up to online across the city:
Fantus Clinic
Anne Lin, Katie Reed, Michelle Vu, Bendarius King, Akya Gossitt, Zaundra Boyd, and Daniel Broome do direct support in the main waiting room at Fantus Health General Medicine Clinic. They help approximately 75 patients a week to log on and navigate the patient portal on ipads and laptops, teaching them how to send messages to their doctor and request prescription refills through the MyCookCountyHealth pateint portal.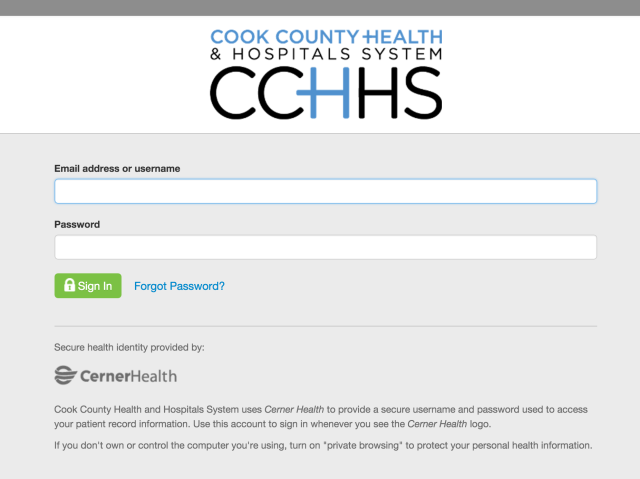 The overall objective will increase meaningful use of the portal, which makes the patient more involved in care and helps the clinic conform with federal meaningful use regulations.
They also consult with nurses and other staff on patient workflow in order to help improve the clinic experience and reduce wait times. They've put their findings into a presentation to hospital staff and are helping them learn the back-end of the patient management system so they can track and log accurate patient wait times.
Many of the navigators work with the nutritionist at Fantus, helping Spanish-speaking patients, speaking before groups of people, and helping with document translation.
We're also helping support the planning and setup of an obesity clinic— sourcing education materials, finding meal plan templates, recipes, and so on.
Jorge Prieto Family Health Center
Daniel Broome is staffed part-time at Prieto. He does all of the patient portal work and he is also developing an introductory video shown about the patient-centered medical home model that plays in the waiting room. This video was created by Farhad Ghamsari, Alicia Phillippou, and Kymon Odukoya.
Lawrence Hall Youth Services
Kymon Odukoya is staffed here at Lawrence Hall, where he works with youth, working on health awareness, nutrition, and healthy cooking demonstrations. He also demonstrates how to research health topics online.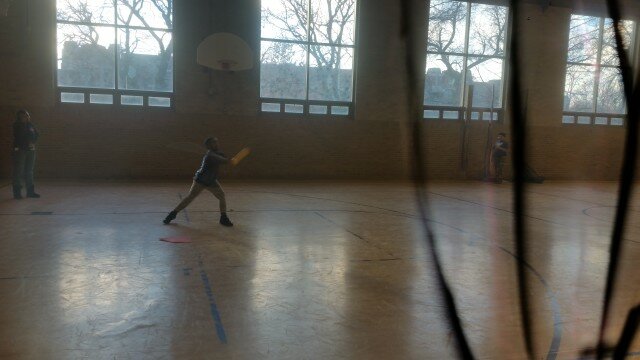 Podcasts
Many of the navigators are also working on a new Smart Health Centers initiative— podcasts. You can hear them all on the Smart Chicago Soundcloud page.
Here's a look at episodes to date:
https://soundcloud.com/smart-chicago/be-healthy-yall-episode-1-digital-divide-in-health-care