This is the second piece in a five-part series exploring how to develop civic technology with, not for communities. Each entry in this series reviews a different strategy ("mode") of civic engagement in civic tech along with common tactics for implementation that have been effectively utilized in the field by a variety of practitioners. The modes were identified based on research I conducted with Smart Chicago as part of the Knight Community Information Challenge. You can read more about the criteria used and review all of the 5 modes identified here.
MODE: Utilize Existing Tech Skills and Infrastructure
"Innovations" and technologies don't have to be brand new in order to be leveraged for civic impact. Some successful tools are the product of simply using or encouraging the use of tools that communities have ready access to or already rely on in new ways.
It's important to note that here, when we talk about "technical infrastructure" we're talking about both physical elements, like wireless network nodes, radio towers, and computers, as well as digital elements, like social media platforms, email, and blogs — the tech tools a community uses to support everyday activity and public life.
Remix, Don't Reinvent
Jersey Shore Hurricane News is a collaborative news "platform" built on a standard-feature Facebook Page. The site is run by Justin Auciello who co-founded it with friends in 2011 during Hurricane Irene. Seeing the need to share hyperlocal info during the hurricane and curious about ways to use tech to spur civic engagement, as the storm took hold, Auciello decided to start a hub for emergency information that anyone could contribute to. Rather than create a separate blog or media site, Auciello went where New Jerseyans were already gathering to learn and share info: Facebook.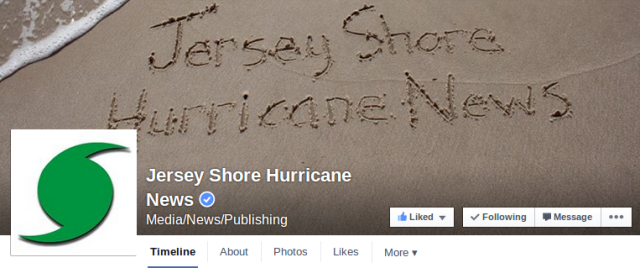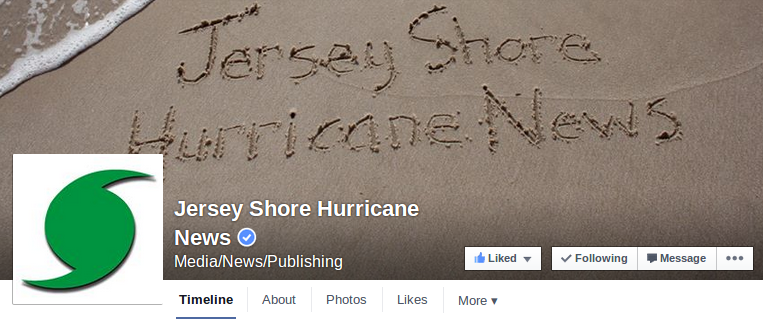 Over time, the platform has expanded both in terms of the content (it now covers real-time daily news), the role it plays in the community, and the network of volunteer contributors involved in reporting and sharing. But the tool remains the same.
This is the art of the remix: the recombination of familiar, ordinary elements to create something extraordinary.
As part of their ELECTricity project, the Center for Technology and Civic Life (CTCL) recombined familiar elements of free website templates (using Google Blogger) to help local election administrations modernize and share information. The idea of working with Google Blogger and creating a new template (rather than developing an entirely new tool) was the result of a listening tour: for nearly 7 months, the ELECTricity team discussed points of pride and pain with local election administrators around the country. After the tour, CTCL realized that, in order to support administrators' needs, the ideal online platform would need to be (almost) free and require minimal amounts of technical knowledge to get up and running while still enabling opportunities for more complex technical developments in the future. Blogger templates fit the bill.
Use One Tech To Teach Another
Free Geek is a non-profit organization model that was started in Portland, Oregon in 2000 and has been implemented in 12 other cities in the US and Canada. Free Geek takes old computer parts and works with communities in underserved areas (particularly those with low access to digital technology) to use this e-waste to build new computers and electronics. These electronics are then made available for free plus community service time.
Although the Free Geek system is ultimately about making computers available to those in need, Free Geek has built out programs that leverage this tech to teach and develop additional tech skills. For example…
Along with supplying free hardware, Free Geek also supplies software and offers basic digital skills training.
Along with supplying free software, some Free Geeks also offer training in code and web design and development at a variety of different skill levels.
Since community members "buy" their free computers through volunteer time, Free Geeks offer the chance to "pay" for computers by volunteering to build new electronics and trains interested community members in a variety of hardware, wiring, and refurbishing skills.
By focusing on the lifecycle of technology use, Free Geeks feeds into and strengthens the basic technical infrastructure of the communities they inhabit and provide platforms for partnerships and individual incentives (see Mode #1) that support public goods, like job training.
This is kin to the structure that the Red Hook Initiative (RHI) in Red Hook, Brooklyn, New York uses to manage Red Hook Wifi, a community wireless network. Red Hook Wifi is maintained through a youth program, Digital Stewards, which trains residents age 19-24 to install and maintain a wireless network that serves neighborhood homes and businesses. On top of that skill base, Digital Stewards are also taught how to do software and hardware troubleshooting as well as community organizing and public relations — skills necessary to keep the network up and running both technically and socially. Like Free Geek, the Digital Stewards program focuses on technology from an ecosystem perspective, stacking the development of new tools so that they can sustainably integrate into existing community structures.
***