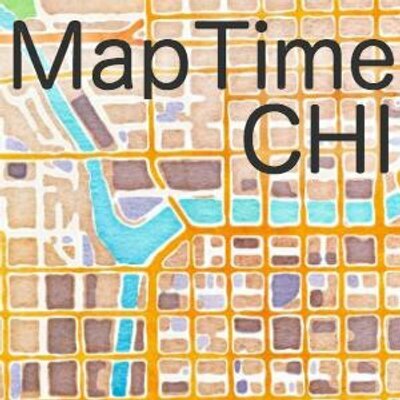 The Smart Chicago Collaborative is hosting Maptime Chicago next Thursday at our offices at the Chicago Community Trust (located at 225 N Michigan #2200).
Their first event at the Trust will be a primer on how web maps work. Here's the event description:
Web maps might look like digital wizardry, but anyone armed with a few basic skills can whip up an awesome-looking web-based map. This beginner-friendly workshop will cover what makes a web map tick. We'll discuss the technological innovations that brought us to today, the structure of common mapping strategies, and the tools you can use to put your geospatial data on the web.
Maptime is always interactive, so don't forget to bring your laptop! As always, beginners are very welcome.
Maptime Chicago is part of a larger national organization whose mission is to open the doors of cartographic possibility to anyone interested by creating a time and space for collaborative learning, exploration, and map creation using mapping tools and technologies.
Maptime has a huge list of resources on their website for people wanting to get into map making including introductions to OpenStreetMap, D3 tutorials, QGIS, and more.
You can register for the event here. If you can't make it in person, we'll also be livestreaming it on our YouTube page. You can also follow Maptime Chicago on Twitter at @MaptimeChi