The Smart Chicago Collaborative is documenting the four community forums hosted by the Chicago Police Accountability Task Force and held across the city in the month of February.
The purpose of the meetings were to provide residents the opportunity to speak or submit written comments on improving the accountability, oversight and training of Chicago's police officers.
We sent a number of people to this second meeting, at Benito Juarez Community Academy at 1450 W. Cermak Rd., Chicago, IL 60608
One text documenter: see the notes here. T
hese notes were later edited and improved by another documenter, working from the video.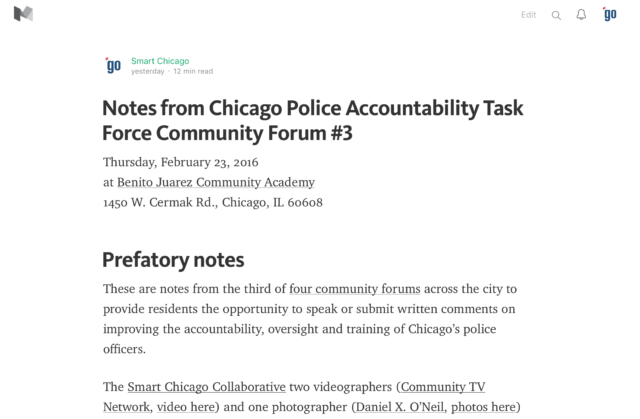 All of this material is posted under Creative Commons 4.0 license. You are free to use it for any purpose, with attribution.
Setup for a public meeting
At Smart Chicago, we're interested in civic engagement. That's a phrase people toss around quite a bit, often thoughtlessly, or in abstract terms. We seek to expand the practice of civic engagement, making it more common, more civil, and capable of delivering justice.
One way we try to do that is to document with specificity modes and methods of civic engagement. That's why we published the book, Experimental Modes of Civic Engagement in Civic Tech, and it's why we showed up at these meetings.
Here's a look at the setup for this particular meeting. Many of the systems (lectern, stage, moderator, etc) were shared by all of the forums.
The basic setup was a series of chairs organized in rows with a center aisle. In this instance, the meeting was held in the central auditorium of the high school.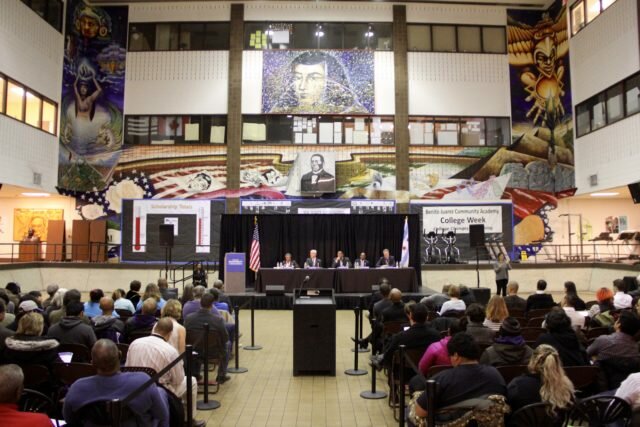 As usual, the CTVN apprentice was there taping the proceedings.
All participants received a brochure as they walked in: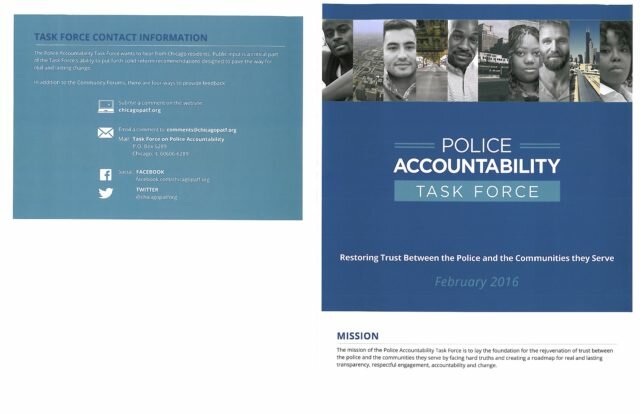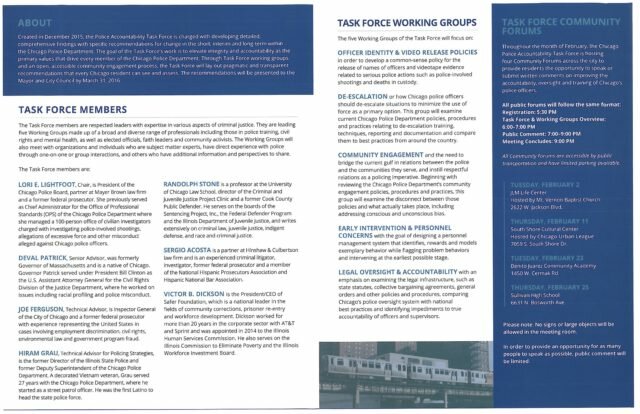 Plenty of space separated the audience from the stage: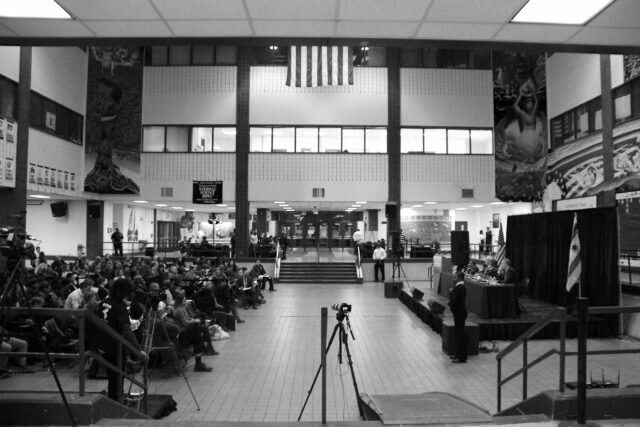 Tensabarriers create an aisle (also pictured is Governor Deval Patrick):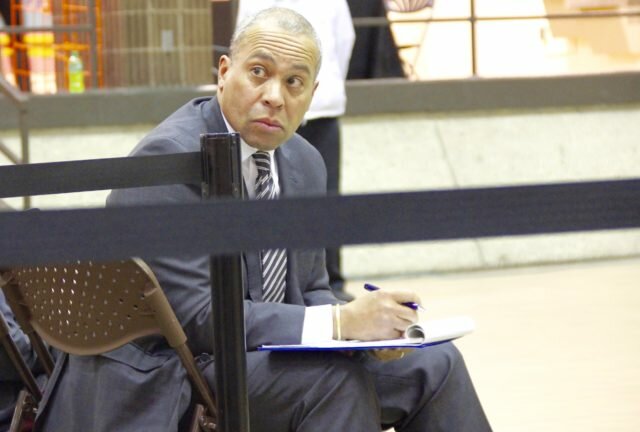 And plenty of staff with yellow-lanyards were on hand to make the process go smoothly: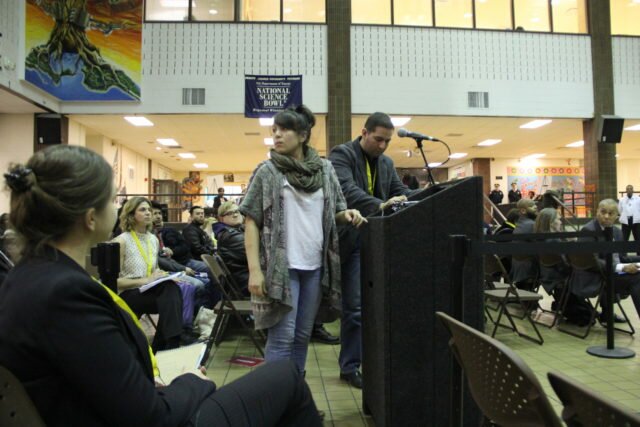 A moderator at each meeting helped the speakers be heard. Each comment was allotted two minutes. The moderators also read the cards of people who didn't want to speak in person.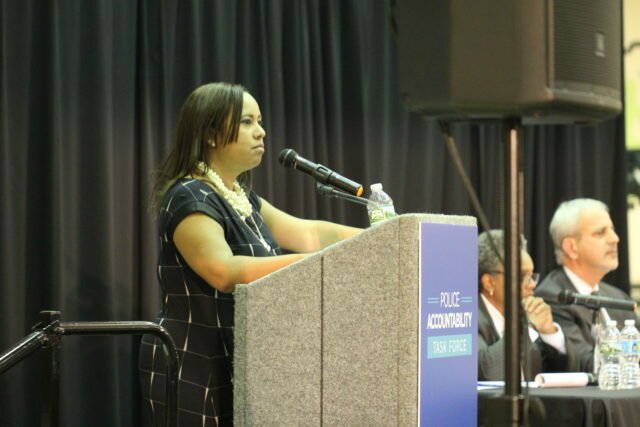 City Bureau was in the house.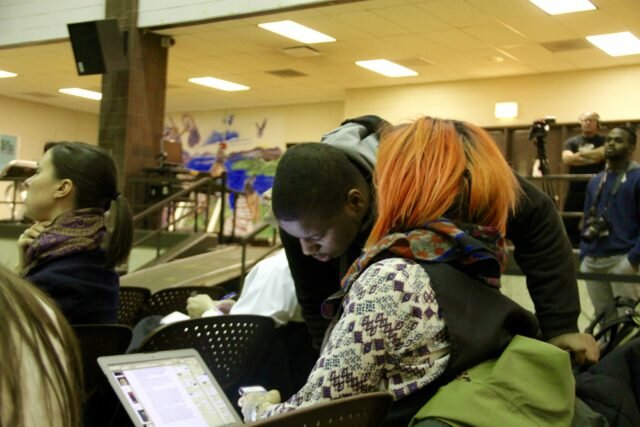 One aspect unique to this meeting was the addition of translators. They set up a booth in the back.