The Smart Chicago Collaborative is documenting the four community forums hosted by the Chicago Police Accountability Task Force and held across the city in the month of February.
The purpose of the meetings were to provide residents the opportunity to speak or submit written comments on improving the accountability, oversight and training of Chicago's police officers.
We sent a number of people to this second meeting, hosted by the Chicago Urban League at South Shore Cultural Center at  2622 W. Jackson Blvd.
One text documenters: see the notes here. These meeting notes are incomplete. If you would like to participate in Smart Chicago's Documenter program and get paid to complete them, contact us.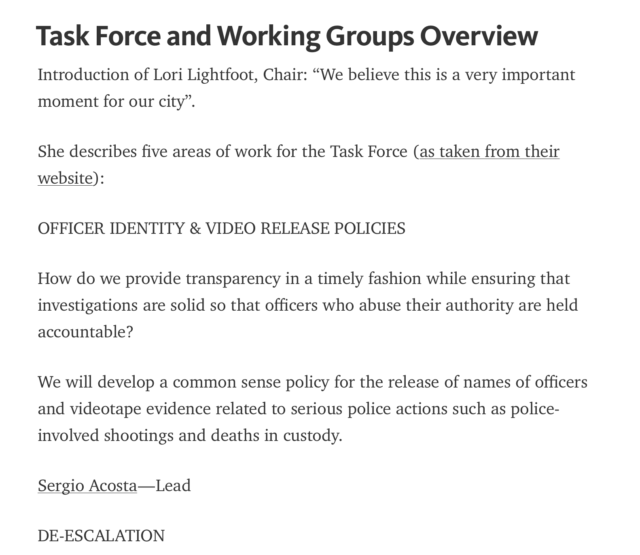 All of this material is posted under Creative Commons 4.0 license. You are free to use it for any purpose, with attribution.
On location:
One of the joys of attending community meetings in our deeply segregated city is that one gets to all sorts of new places. The South Shore Cultural Center is a brilliant place. It was built as a private club that was later made public for all. Here's what it looks like when a former country club for the rich is pressed into service as a meeting room for all.
A winter meeting at 6PM means nighttime in Chicago: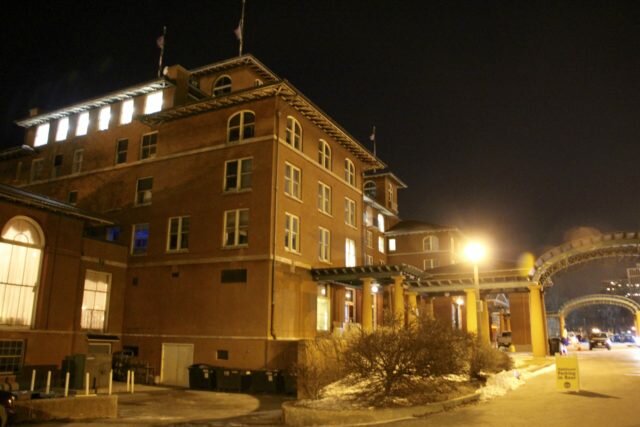 The location is on the lakefront. When it was built in 1905, it was a "country setting" of unimproved south lakefront property, often used for fishing and duck hunting. The Nature Sanctuary remains.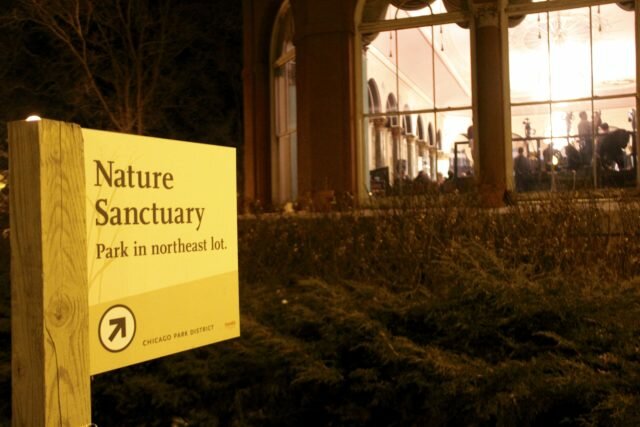 We covered the meeting with videographers from CTVN, and news organizations covered it as well.
Here's a CTVN apprentice taping from the media dais in the back of the room.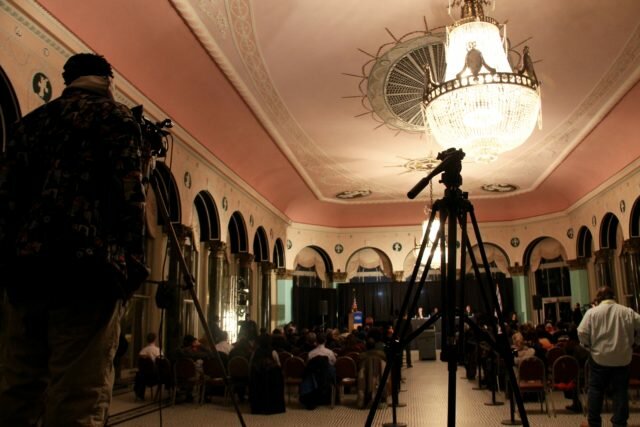 The task force members sat on a stage in the front of the ballroom.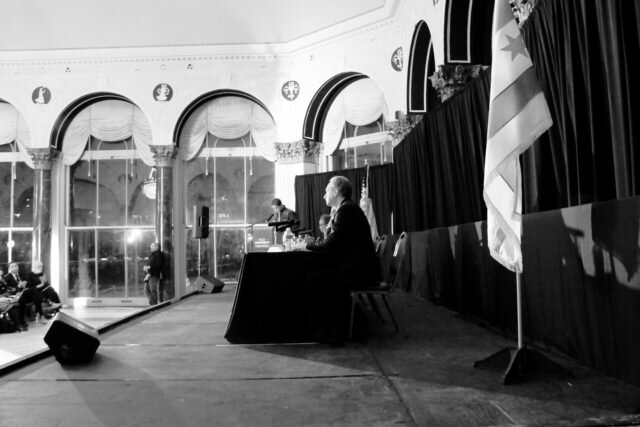 The tile floor has been trod by many.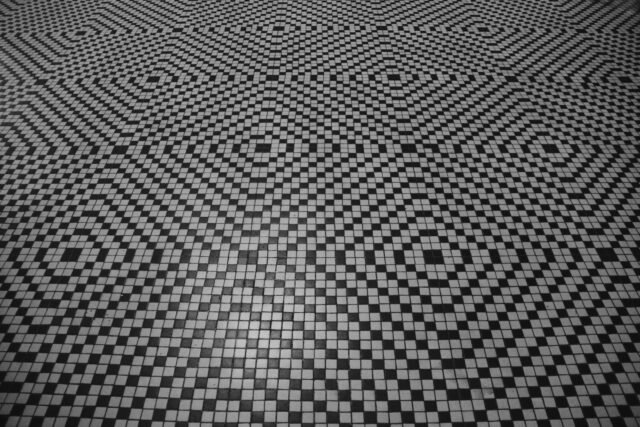 And people stepped to the lectern to speak in two-minute stints about their experiences.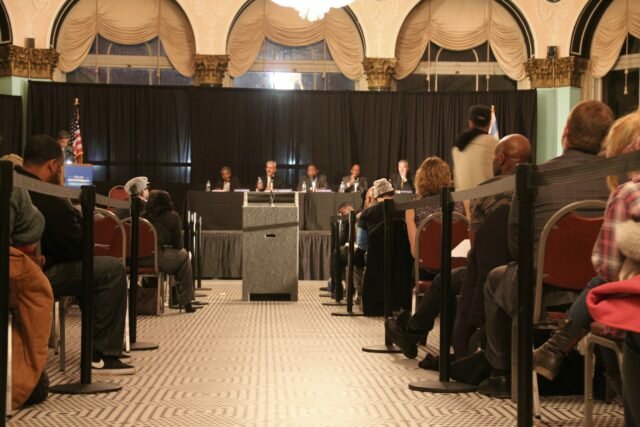 Many were dismissive of the work of the task force.