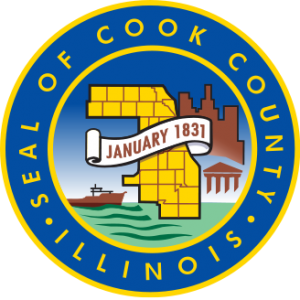 Here's an update on our work at Cook County Health System General Medicine Center at Fantus Clinic over the last few weeks.
Health Navigator Zaundra Boyd has been helping nutritionist Carole O'Neil and Dr. Caroline Poku as they develop and deliver nutrition counseling to overweight patients with diabetes. She creates materials, interfaces with patients and shares her own story of health. She's worked with dozens of patients who express a need for better self-management weight-loss tips because of their history of non-adherence to eating plans, contributing to their erratic blood glucose and pressure readings.
Americorps National Health Corps member Anne Lin is also helping out with this program. She teaches about weight loss apps like MyPlate for people with lower digital skills and helps build a weight history graph with each patient. The basic idea is to work with them to think back on their life, and try to identify factors that may have contributed to weight gain or loss in the past. This self-reflection helps them understand the program and feel a measure of control.
Americorps National Health Corps member Katie Reed does a cooking segment in the Diabetes class for Spanish-speaking patients at Fantus on Thursdays. She researches meals and demonstrates healthy eating. She works with Dr. Melody Christians and Dr. Martinez as they plan their lessons. Katie discusses whether or not they like the dish, if they can replicate it at home, and what they would want to add to or change about each recipe.