As of today, Friday, May 27, 2016, I am leaving my position as Executive Director of the Smart Chicago Collaborative.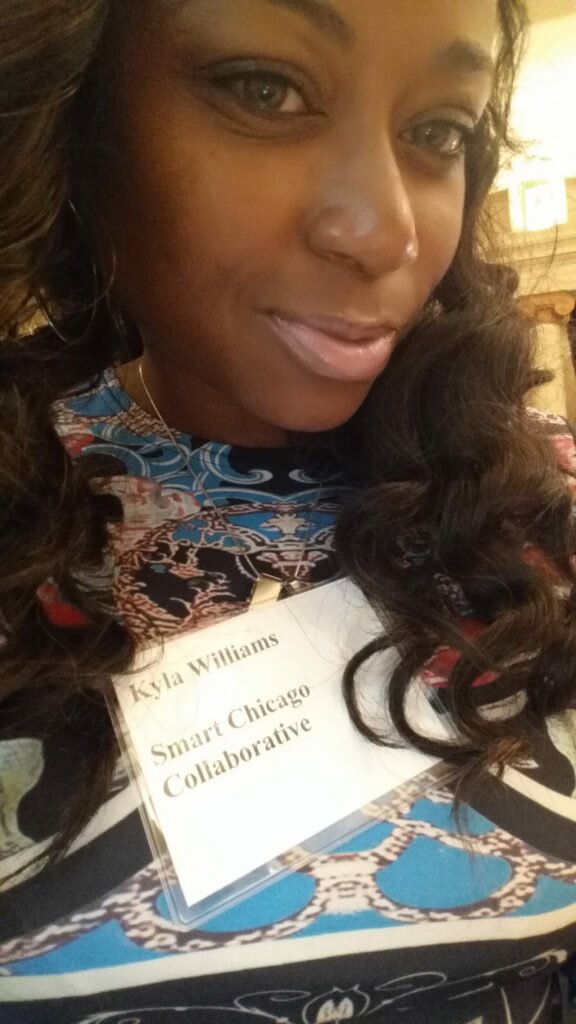 Kyla Williams has been appointed Interim Executive Director. She has been with the organization since December 2011. She is a wellspring of knowledge and has been a key person in nearly every program we run. You can contact Kyla at kwilliams@cct.org.
The founding partners of Smart Chicago— the The John D. and Catherine T. MacArthur Foundation, the City of Chicago, and The Chicago Community Trust— are devoted to the organization and are working to launch the search for a new Executive Director. Stay tuned to http://www.smartchicagocollaborative.org/ for more on that.
While Kyla is responsible for all finances, programs, and personnel, here's a handy contact list for many existing Smart Chicago projects:
Sonja Marziano, smarziano@cct.org
Denise Linn dlinn@cct.org
Leslie Durr ldurr@cct.org
And Kyla retains or inherits responsibility for the following projects:
Please contact Kyla Williams at kwilliams@cct.org with any questions, comments and concerns.
On a personal note, I look forward to keeping up with you— find me over here on Twitter and see my writing here. Otherwise, I greatly look forward to seeing the great work of Smart Chicago continue!
Love, Daniel X. O'Neil & the Smart Chicago Collaborative