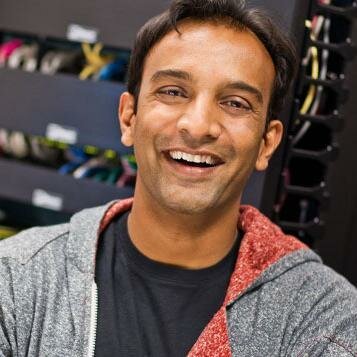 U.S. Chief Data Scientist DJ Patil will be making a trip to Chicago for National Day of Civic Hacking.
As Chief Data Scientist, DJ helps to shape policies and practices to help the U.S. remain a leader in technology and innovation, foster partnerships to help responsibly maximize the nation's return on its investment in data, and help to recruit and retain the best minds in data science to join the federal government in serving the public.
DJ's Chicago trip will start out at our Civic Tech Leader Training at Blue1647, and will try to make as many National Day of Civic Hacking events in Chicago during his visit. Before he comes to Chicago, he'll also be visiting Code for America's Michiana Brigade in South Bend, Indiana.
National Day of Civic Hacking is a nationwide event will bring together urbanists, civic hackers, government staff, developers, designers, community organizers and anyone with the passion to make their city better. Together we'll collaboratively build new solutions using publicly-released data, technology, and design processes to improve our communities and the governments that serve them.
You can follow along on all the National Day of Civic Hacking events by following #hackforchange on Twitter.