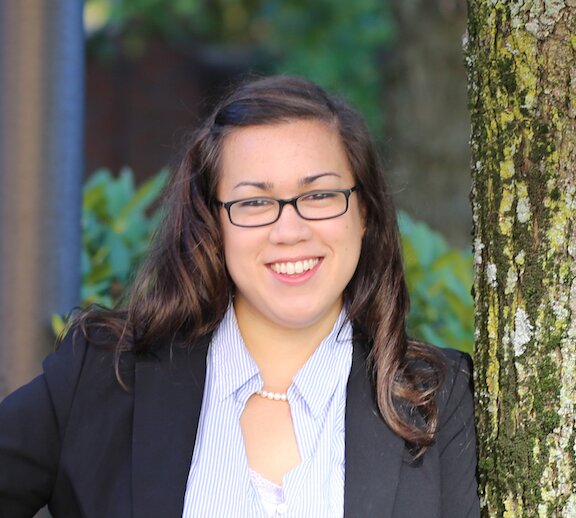 Today Denise Linn joins the Smart Chicago Collaborative as the Program Analyst. She will manage citywide ecosystem initiatives like Connect Chicago and the Chicago School of Data.
Denise comes to us from the Harvard Kennedy School, where she completed her Master in Public Policy degree and researched civic innovation and city-level Internet access projects. In 2015, she published "A Data-Driven Digital Inclusion Strategy for Gigabit Cities" and co-wrote the "Next Generation Network Connectivity Handbook." She previously worked as an Economics Research Assistant in the Auctions & Spectrum Access Division of the Federal Communications Commission and is an alumna of the AmeriCorps VISTA program.
As Program Analyst, Denise will develop, execute, and manage the evaluation of Smart Chicago Programming.  She has primary responsibility for the day-to-day activities of Connect Chicago, the Chicago School of Data, and other data engagement projects like the Array of Things and the National Neighborhood Indicators Partnership.
You can follow her work on Twitter, LinkedIn, and Slideshare.
Please join me in welcoming Denise Linn.