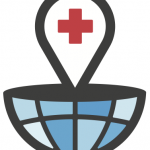 The Chicago Health Atlas is a place where you can view citywide information about health trends and take action near you to improve your own health.
We display large amounts of data from sources like the City of Chicago and local hospitals so you can get big-picture views of health outcomes in Chicago. For example, you can browse data for neighborhood and zip code-level illustrations on health conditions (births, chronic diseases, Environmental Health, etc.), Health Insurance, Hospital Information and other categories of health-related information. Our goal is to be a trusted health resource to the public and display affordable community resources (healthy eating classes, specialty care clinics, community services, etc.) that can improve health conditions. This way, we can be better informed about health in our city and take greater control of our own health, right in our own neighborhoods.
The Smart Chicago Collaborative is looking for data design partners that can offer technical assistance on the project to include the following components:
Participate on Chicago Atlas Project Team
Maintain the current Chicago Atlas system (front end and back end) using this current technology:

Rails 3.2
Ruby 1.9.3
Haml
Heroku
Twitter Bootstrap
Leaflet

Import backlog of data into existing design platform
Import new data sets as it is received in a timely fashion (Minimum of 2 new data sets visualized monthly)
Manage technical GitHub items/issues for Project 
Create a more thoughtful interface around the data as the Atlas grows more complex
Suggestions for other health data sets to include on Atlas
This position is a contractor/consultancy positions, with the opportunity to extend into a longer agreement.  The consultant will be expected to provide written updates on project deliverables and participate in status meetings as well as other meetings designated by Project Director.
If you're interested in applying, please email Kyla Williams at kwilliams@cct.org