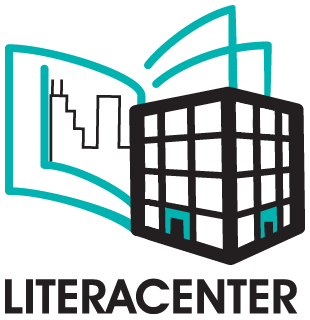 Smart Chicago is happy to announce that we are becoming a member of Literacenter  We expect Literacenter to be a key collaborative partner and convening location for our Connect Chicago efforts.
About Literacenter
Literacenter is the 1871 of literacy work in Chicago. It opened in May 2015 and is the country's first co-working space for literacy programs. Literacenter cares about literacy at all levels – from children in Chicago Public Schools to adults seeking better lives and job prospects.
Literacenter is a flagship project of the Chicago Literacy Alliance. The Chicago Literacy Alliance's mission aligns with Smart Chicago – especially the Connect Chicago initiative:
From reading an early picture book all the way through acquiring essential computer and communications technology skills, literacy is the key to a successful and independent life, and to a vibrant and sustainable city…
Other cities have shown the powerful partnerships that can come from uniting digital skill building work and traditional literacy work. We hope to forge a similar, strong alliance by joining Literacenter. Since basic computer literacy is pivotal to accessing jobs, education, and basic public services, it makes sense that innovative literacy  groups would begin to emphasize digital learning, too. Smart Chicago expects to both learn from and contribute to the Literacenter community.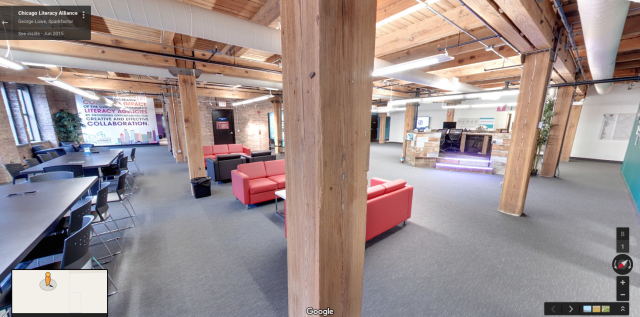 To read more about the history of Literacenter, see this  story on the Chicago Community Trust's website.
To get a virtual tour of Literacenter, click here.
Smart Chicago and Literacenter
Membership at Literacenter will advance Smart Chicago's work in the several ways. First, we will have access to more conference space for Connect Chicago Meetup events, CUTgroup tests and Health Navigator gatherings. As one might expect, Literacenter's space is puntastic: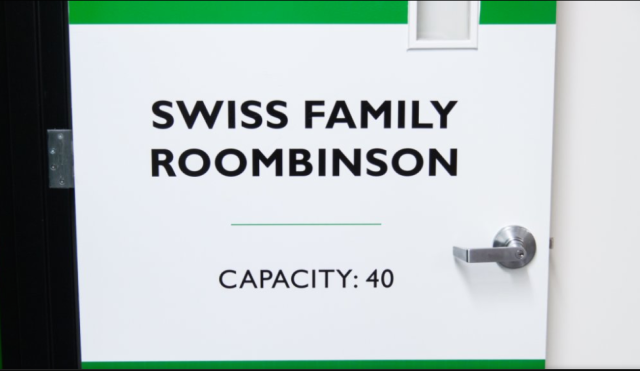 Most importantly, Smart Chicago will be in league with existing Literacenter member organizations. Some of these organizations have explicit digital learning components. Others might seek to incorporate more digital learning into their literacy and educational missions. Who are we excited to collaborate with? Infiniteach is high on the list. They build learning apps for children with autism and special needs. Literarily, another Literacenter member, builds apps and online games in addition to traditional literacy  tools for educators. We also look forward to building with and learning from the Chicago Citywide Literacy Coalition, AARP Experience Corps, and Hooray for Learning – just to name a few.
Follow Literacenter and Smart Chicago on Twitter to hear about upcoming events on digital literacy and skill-building.
Visiting @Literacenter today! @SmartChicago pic.twitter.com/6wg0y6Qppd

— Denise Linn (@DKLinn) August 14, 2015
@DKLinn @SmartChicago Welcome! Let us know what your favorite part of the @Literacenter was! — Literacenter (@Literacenter) August 14, 2015
Fav part of @Literacenter? Your member orgs like @Infiniteach @ExperienceCorps @Tutoringchicago @LitWorksChicago cc @SmartChicago @danxoneil

— Denise Linn (@DKLinn) August 14, 2015
@DKLinn Thanks for the s/o! Look forward to following/learning more about the great work of @SmartChicago. — Literacy Works (@LitWorksChicago) August 14, 2015