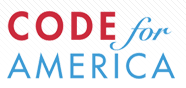 Smart Chicago is proud to help fund the City of Chicago's Code for America project, which will allow the City to conform with the Open311 standard and help citizens and government officials collaborate to solve problems and make the city better. Here's a snip from the project page on Code for America:
Chicago was an early adopter of 311 — a system that connects residents directly with the local government for non-emergency needs — and now it is a popular method for citizen requests for government services in the city. Their system, however, is phone-based and so closed to the wide range of digital mediums people use to communicate. There's tremendous opportunity to leverage web-based technology to redefine and renovate 311 in Chicago.
Here's what Mayor Rahm Emanuel had to say when the project was announced:
"The City of Chicago is breaking ground every day, increasing efficiency and delivering services in innovative ways," said Mayor Emanuel. "As I said during my campaign, 'Open311' is long overdue and something we should pursue. Through this important project, Code for America will help modernize the way service requests are received, executed and tracked, and better serve Chicagoans."
The project begins in February 2012– stay tuned for more updates on the fellows and how you can get involved in funding, coding, and app development.