Here's some new Smart Chicago items from the last week or so:
The launch of the Civic User Testing Group
Last Friday we started the CUT Group, where regular Chicago residents get paid to test civic apps. Here's a pretty good take on the nascent program from Michael Lipkin at WTTW: Civic Hackers Want You. We've had a pretty good response— 54 signups from 29 wards.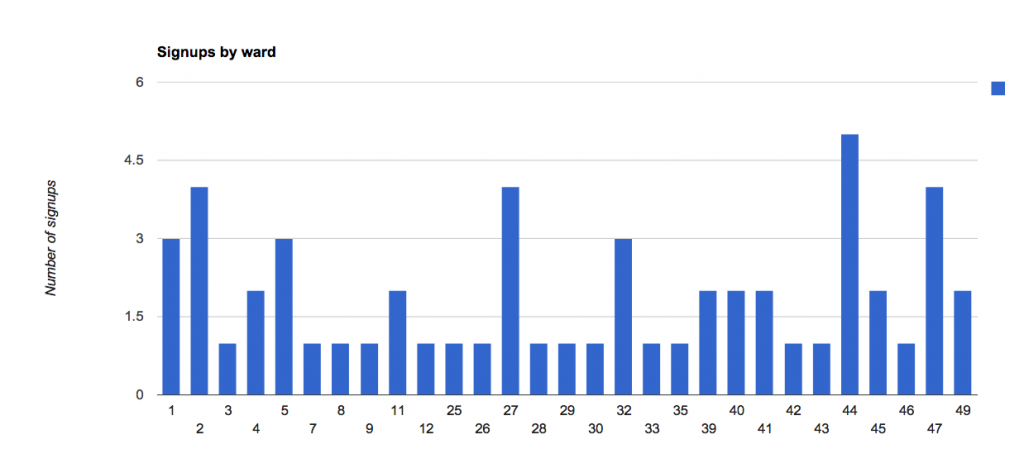 Launch of the Illinois Open Technology Challenge
Last Friday we helped launch the Illinois Open Technology Challenge, There are five $15,000 prizes, for a total of $75,000. There will be winners from each of the four pilot communities (Champaign, Rockford, Belleville, and the south suburbs of Chicago) as well as one prize for the use of statewide data.
Mobile Dev Day at U of I
Last week was Mobile Development Day sponsored by the Research Park at the University of Illinois. Great event with lots of interesting speakers and panels. I got a lot out of one panel that helped you think out platform choice (iOS, Android, Web). I wrote a talk on the importance of mobile in urban flow, below.
Cook County New Media Council
Cook County Board President Toni Preckwinkle announced the Cook County New Media Council. Along with Blagica Bottigliero, I am co-chairing the council, whose goal is "to develop a digital strategy to better engage, serve, and connect with the public". I expect great things here!