Here's a story in today's Chicago Tribune about the Foodborne Chicago project (larger snip below).
On the About page of the Foodborne Chicago website, we have a section called "Genesis". It lists, in chronological order, the people who had something to do with this project. It was such a unique and long-time-in-coming collaboration, so we all wanted to make sure that we got the whole history down cold.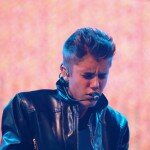 What that page fails to do (and we're going to fix that) is highlight the core team that brought this product to market: Joe Olson and Cory Nissen, who did all of the heavy lifting on the Twitter and classification side, and Scott Robbin, who customized the admin tool to meet our needs.
Joe and Cory have been the shepherds of this entire project. They submitted their work to the recent Knight News Challenge for Open Gov Data and have been thought leaders on how to take this technology farther and farther. The idea of using the exhaust fumes of social media to power intelligence in separate systems is near-cliche at this point. But Cory and Joe have built a generic system that depends on humans to train the classification models. All of this means real impact, right now, not just mapping tweets and writing papers. Without these guys, we'd all be refreshing Tweetdeck and mentally pasrsing tweets about Justin Bieber's tummy.
Here's copy/paste bios on Joe and Cory:
Joe Olson is a data architect from Chicago, Illinois. He is involved with several Chicago area startups, including Akoya, VGBio, and is a co-founder of Tracklytics, and can usually be found working out of 1871.

Cory Nissen is a statistician at Akoya. Prior to Akoya, he spent time at Allstate Insurance doing market research, including social media text mining and survey analysis.
The other core technology person is Scott Robbin. Here's him:
Scott Robbin is a web developer from Chicago, Illinois. He is the principal at Robbin & Co., a member of Weightshift, and a recent inductee to the Crain's Chicago Business 40 Under 40, Class of 2012. Scott is an open government enthusiast, creator of SweepAround.Us and WasMyCarTowed.
I really like my job. I get to hang out with smart people who make real things that help real people.
Here's a video submitted about their work to the recent Knight News Challenge:
Here's a snip from today's story in the Tribune:
Food-poisoning tweets get just desserts: Health authorities seek out sickened Chicagoans, ask them to report restaurants.
Foodborne Chicago, which tweets as @foodbornechi, was developed by Smart Chicago Collaborative, which describes itself as "a civic organization devoted to improving lives in Chicago through technology" and counts the city of Chicago as a founding partner.

The app is billed as part of an ongoing effort by the health department to use technology to make its services more transparent and accessible to citizens. In the past couple of years, officials have placed all health department inspections online, nearly in real time, and posted progress on various health initiatives on a regular basis.

With the expansion of social media, complaints of suspected food poisoning, news of regional outbreaks and general whines about food service establishments have gained audiences well beyond their previous scope.