The Smart Chicago Collaborative is documenting the four community forums hosted by the Chicago Police Accountability Task Force and held across the city in the month of February.
The purpose of the meetings were to provide residents the opportunity to speak or submit written comments on improving the accountability, oversight and training of Chicago's police officers.
We sent a number of people to this fourth meeting, at Sullivan High School, 6631 N. Bosworth Ave.
One text documenter: see the notes here. T
hese notes were later edited and improved by another documenter, working from the video.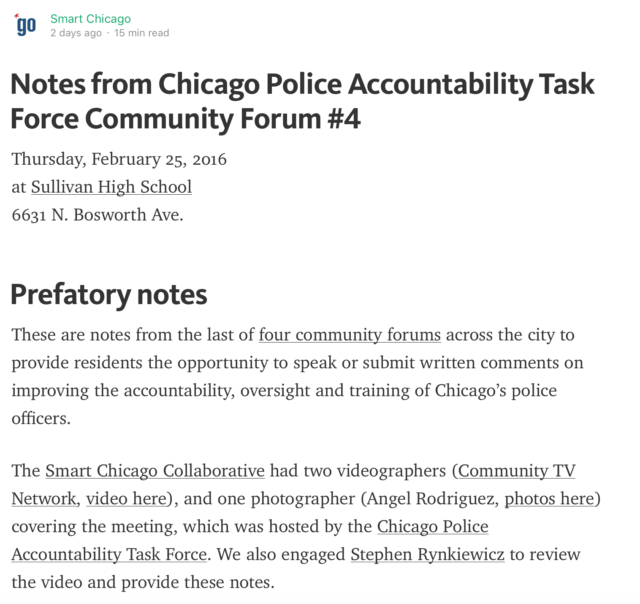 One photographer (Angel Rodriguez, images here)
. 

The meeting was conducted by the Chicago Police Accountability Task Force, and they used a portion of the video we created to prepare and post on their Youtube page as well. 

All of this material is posted under Creative Commons 4.0 license. You are free to use it for any purpose, with attribution.
When a public meeting is ended early
Here's links to other coverage of this meeting from the the Chicago Tribune, DNAinfo, Associated Press, and Black Youth Project 100. Aldertrack compiled a Storify aggregation of Twitter posts.
About 49 minutes into the meeting, some people approached the stage (read a complete account here on our Medium post)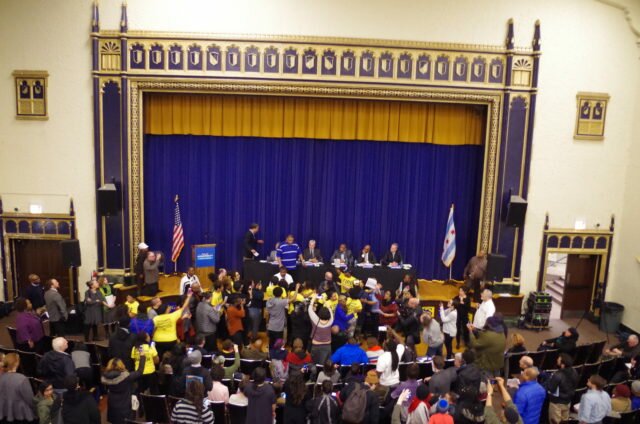 The moderator moved from the lectern to address the crowd.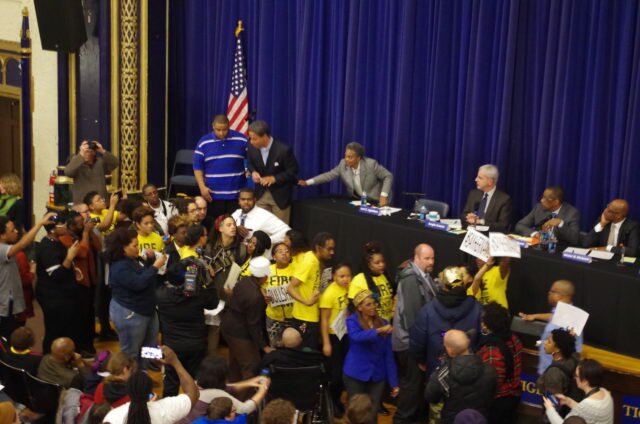 Some attendees walked onto the stage.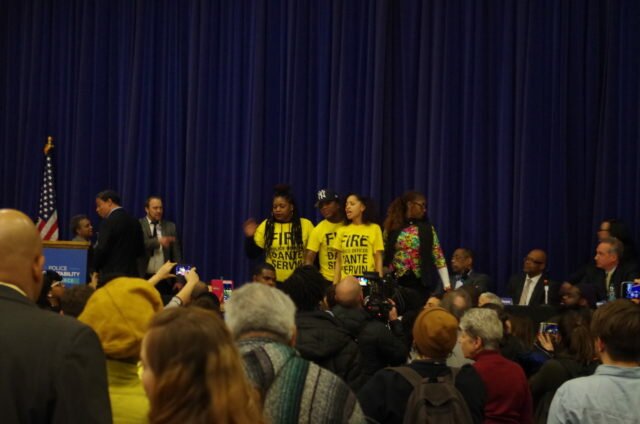 Task force members and protesters then left the stage and were replaced by police officers.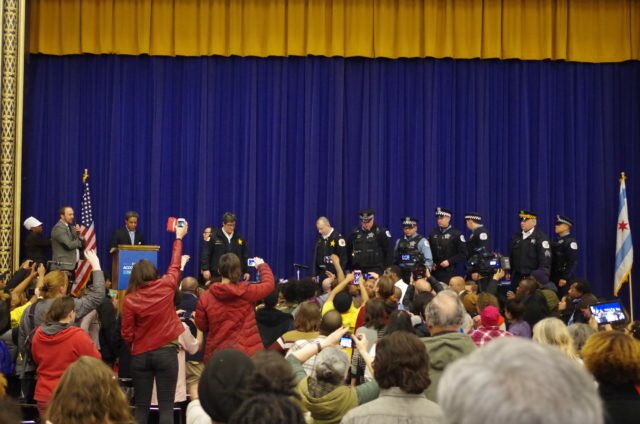 Many protesters brought in signs that were small enough to not be detected upon entering (signs were not allowed in the meeting).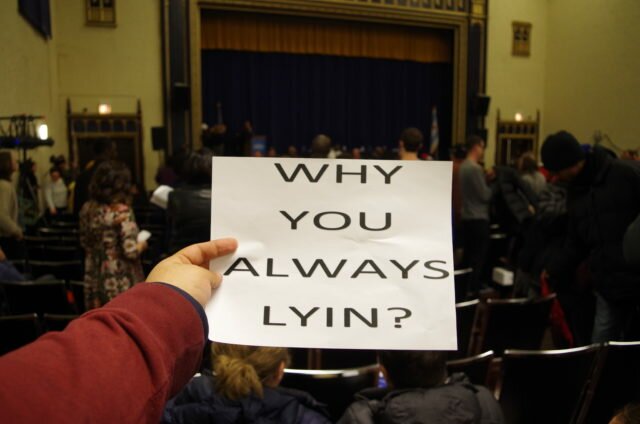 After the meeting broke up, a resident sat by the lectern.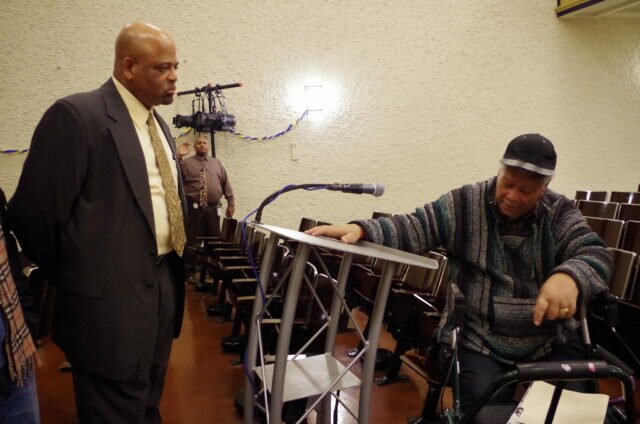 The protesters continued their work outside.