We've compiled documentation from the Array of Things Public Meeting on June 14, 2016 at the Lozano Library Branch. This is part of our Array of Things Civic Engagement project — a series of community meetings and feedback loops to create dialogue around the Array of Things project, collect community input on privacy, and introduce concepts around how the Internet of Things can benefit communities.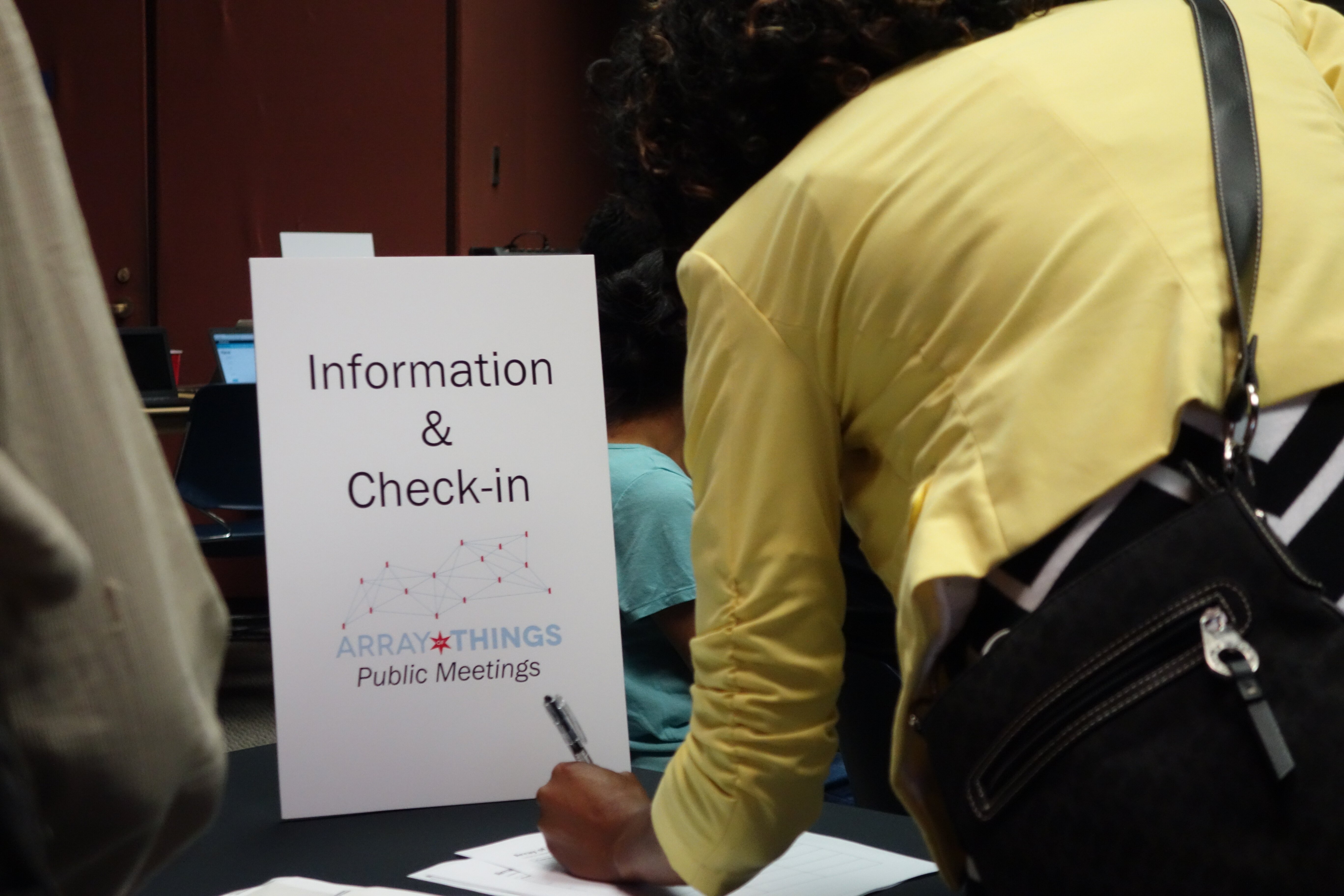 The purpose of the Array of Things Public Meeting was to educate the public on the Array of Things project and help facilitate community feedback on the Array of Things Governance & Privacy policy. These were open meetings in Chicago Public Library Branches. No knowledge of technology or sensors was equired to be a welcome, meaningful addition to the event.
Pictures
Smart Chicago created album on Flickr with all photographs from the event. Here is a selection:
Social Media
Here is a Storify of the meeting created by Smart Chicago.
Handouts
Below is the flyer used to the promote the event. Smart Chicago documenters tasked with outreach distributed flyers and event information around the city, focusing in particular on community spaces in Pilsen — churches, computer centers, libraries, small businesses, etc.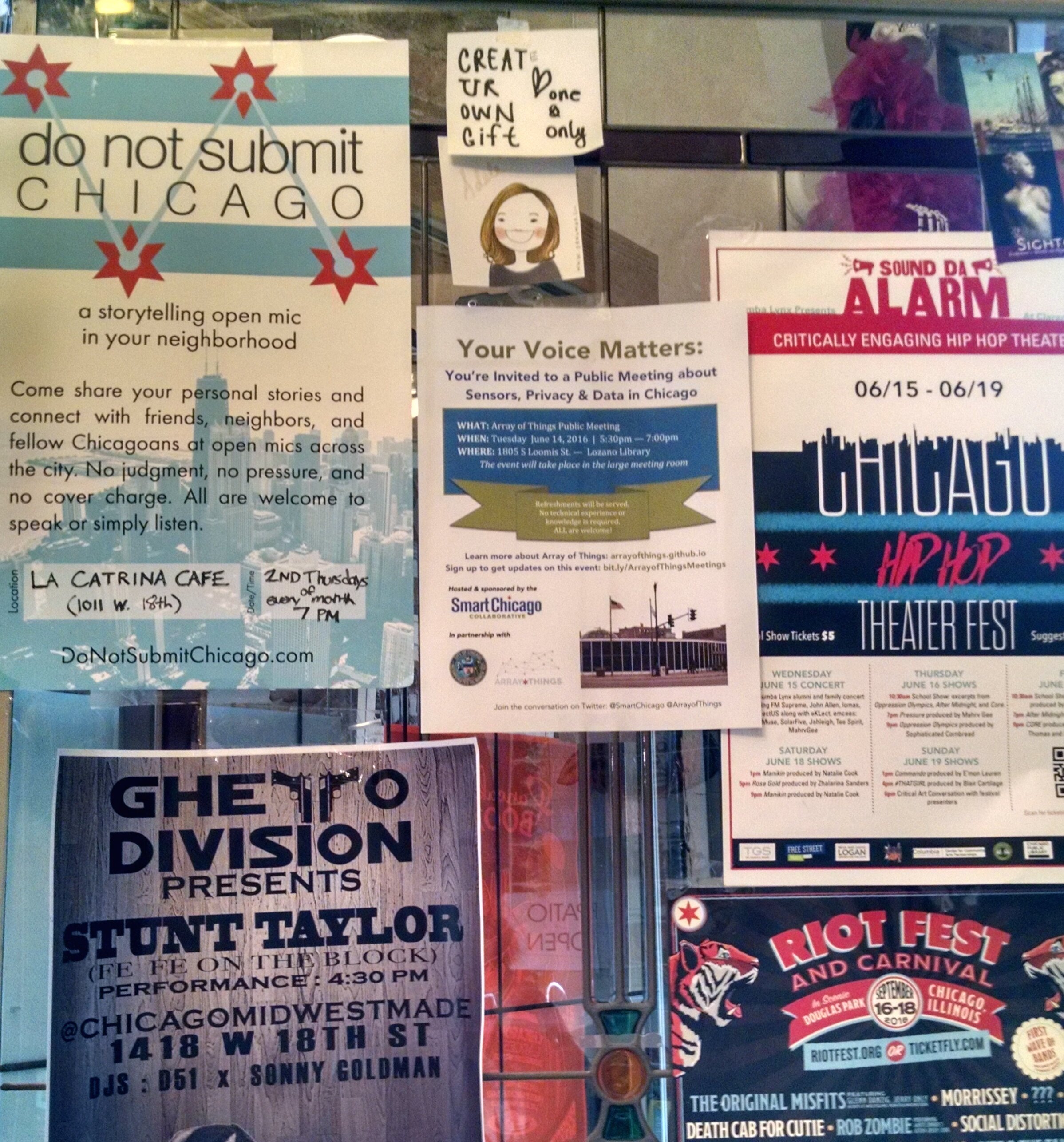 Here is an agenda that was distributed at the meeting:
Here is a map distributed at the meeting that showcases the possible Array of Things Sensor node locations:
Here is the full text of the privacy policy that was distributed during the event also found online at this link:
Here is a one-pager distributed to meeting participates describing how they can provide feedback on the policy:
Here is a letter submitted in person by the community coalition,
FAiR
:
Presentation
Here are the slides that Charlie Catlett of UrbanCCD used at the event:
Notes
Below are the detailed notes from the event which we continue to compile and improve. Very important disclaimer: this is an unofficial record of proceedings and not an exact transcript of the event — rather, a summary of the conversation. We are certain that there are errors and omissions in this document. If you have any questions, comments, or concerns, contact Smart Chicago here.
This documentation is made possible by our Smart Chicago Documenters Program. Our Documenters program is an essential tool for us to add new thinkers, generate ideas, and expand the field for civic tech. The Program played an important role in other Smart Chicago Projects like the Chicago School of Data and the Police Accountability Meeting coverage. Nourhy Chiriboga and Liz Baudler assisted with event outreach.  Veronica Benson assisted with event outreach, notes, and pictures. Jackie Serrato took pictures. Lucia Gonzalez provided Spanish language support.
Having fun in Pilsen today doing documenting work for @arrayofthings and @SmartChicago pic.twitter.com/blWkgzQh2A

— Nors (@MojoOwl) June 8, 2016