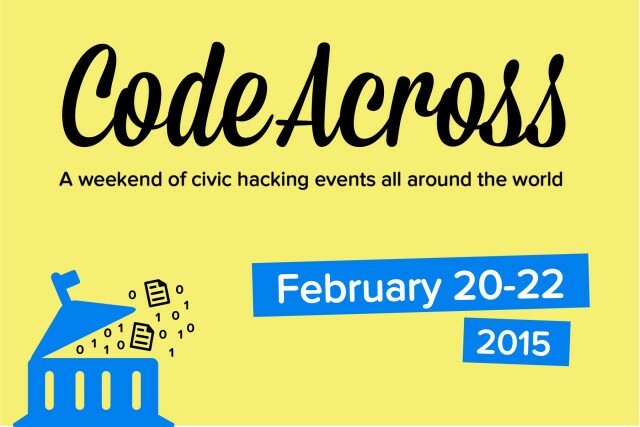 On February 20th, the mRelief team will be hosting a Food Stamp Hackathon as part of Code for America's Code Across event.
mRelief.com empowers Chicagoans with a tool to access the welfare system in unprecedented ways by determining food stamp eligibility through text messaging and web tools which direct people to their next step in the application.
Sponsored by Microsoft and in partnership with the Harris Food Policy Advocacy Group, Code for America, and Women of Code, mRelief's hackathon invites thought leaders in policy and computer programming to expand current eligibility screening for food stamps in Illinois. The event will focus on policy rules that impact overall eligibility, accessibility for students and applicants of varying types of citizenship, and documents that people need for food stamp eligibility.
As part of Code for America's national Code Across event, mRelief has also set up a national repository for food stamp hackers across the country to view code for their web and SMS tools and submit the code for their states so that mRelief can sustain the work beyond the weekend. CodeAcross is a weekend of civic hacking events hosted by nodes of the Code for America network around the world. It is timed to coincide with both the last weekend of the Code for America Fellows residency and International Open Data Day. The goal of CodeAcross is to activate the Code for America network and inspire residents everywhere to get actively involved in their community.
The local event and mRelief's national challenge on Github was organized by the all-women software development team at mRelief. mRelief's tools simplifies the social service qualifying process with for food stamps and many other immediate needs. Illinois residents can check to see if they're eligible for a variety of healthcare, rental assistance, cash assistance, transportation, and child welfare related programs.
Full details of the event can be found here.
Follow, the team on twitter at @mrelief_form
Attend the local event at: bit.ly/chifoodstamps
Sign up for the national event at: bit.ly/foodstampsusa