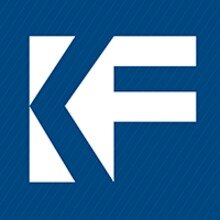 Smart Chicago's Dan O'Neil, Demond Drummer, and Laurenellen McCann attended the Knight Media Learning Summit in Miami. The event is in it's fourth year is specifically for community foundations, place-based foundations and media organizations looking to develop partners to bring information to their communities.
Dan spoke on the first day on a panel about entitled: KCIC Deep Dive Presentations; Design Thinking and Learning Together.
Here locally, the Knight Deep Dive supports our Deep Dive project. Previous to this, the KCIC grant supported our CivicWorks Project – a project that spreads resources and energy around the civic tech movement in Chicago.
We have four projects that fall under the Deep Dive Project:
Dan went into detail on our progress so far. You can catch the entire talk below – or skip to 46:02 to hear Dan talk about our work.

Immediately following Dan's panel, our own Laurenellen McCann led a panel discussing Community, Technology and Partnerships. The panel included Demond Drummer as well as the founder of the Resident Association of Greater Englewood (RAGE) Aisaha Butler and Chicago Deputy Commissioner for Planning and Development Kathleen Dickhut.
Laurenellen went into further detail about her work with the Experimental Modes Project. Specifically, she talked about how people are not just inventing new technology but rather remixing old technologies in new ways and that the number one tactic for this work was collaboration.
Demond, Aisaha, and Kathleen also spoke about their work on the Largelots program and the role that collaboration played in developing it. The Large Lot Program is a housing land use approach that was developed as part of the Green Healthy Neighborhoods public planning process. was built to make the process of purchasing City-owned land through this program easier for residents. It was initiated by Demond Drummer while he has at at Teamwork Englewood, built by DataMade, and funded by LISC Chicago with support from the Boeing Corporation, and the Knight Foundation for LISC's OpenGov for the Rest of Us project.
You can view the entire presentation below:
You can find our more information about the event including videos of all the panels on the Knight Foundation website.