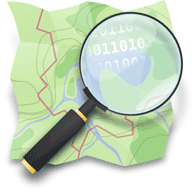 The Smart Chicago Collaborative is happy to announce that it is now providing the computing infrastructure behind Michal Migurski's OpenStreetMap Metro Extracts project.
The Metro Extracts project provides small, easy to work with segments of the entire OpenStreetMap planet file. Michal has developed a system to automatically generate extracts for 168 major world cities and their surrounding areas. His program uses cost-effective spot EC2 instances and S3 file storage, all within the Smart Chicago hosting infrastructure.
A developer who wants to make a map of the Chicago metro area, for example, only needs to download a 86 megabyte file, instead of the 27 gigabyte planet file. That's a 99.7% difference! The project also offers data for download in many other formats, including shapefiles that work with mapmaking tools like TileMill. This project will save developers time and effort as they focus on building beautiful, useful maps and applications.
The Metro Extracts project is continually expanding to cover more cities around the globe. Anyone may suggest additions to the list of cities; instructions for requesting a change are on the project's Github repository.
Smart Chicago is very happy to sponsor OpenStreetMap development, including two upcoming events here in Chicago: a map-a-thon April 20 – 21, and an OpenStreetMap hack weekend, April 27 – 28. You can learn more about those events in our previous post.
Smart Chicago provides free hosting infrastructure for a number of civic developers and projects. For more information, including a signup form to get started, see our hosted web space project.
We are very excited about this project and its potential applications. We look forward to working with Michal to make it easier for Chicago-area developers to use OpenStreetMap data in their applications.