Windsor Park Lutheran Evangelical Church in Chicago's South Shore is the home of a collaborative, community-based connectivity initiative. Along with Leave No Veteran Behind, Cambium Networks, and a neighboring local restaurant, the Church set up a Wi-Fi network —  something to power job searches, homework, and communication even when libraries and computer centers are closed.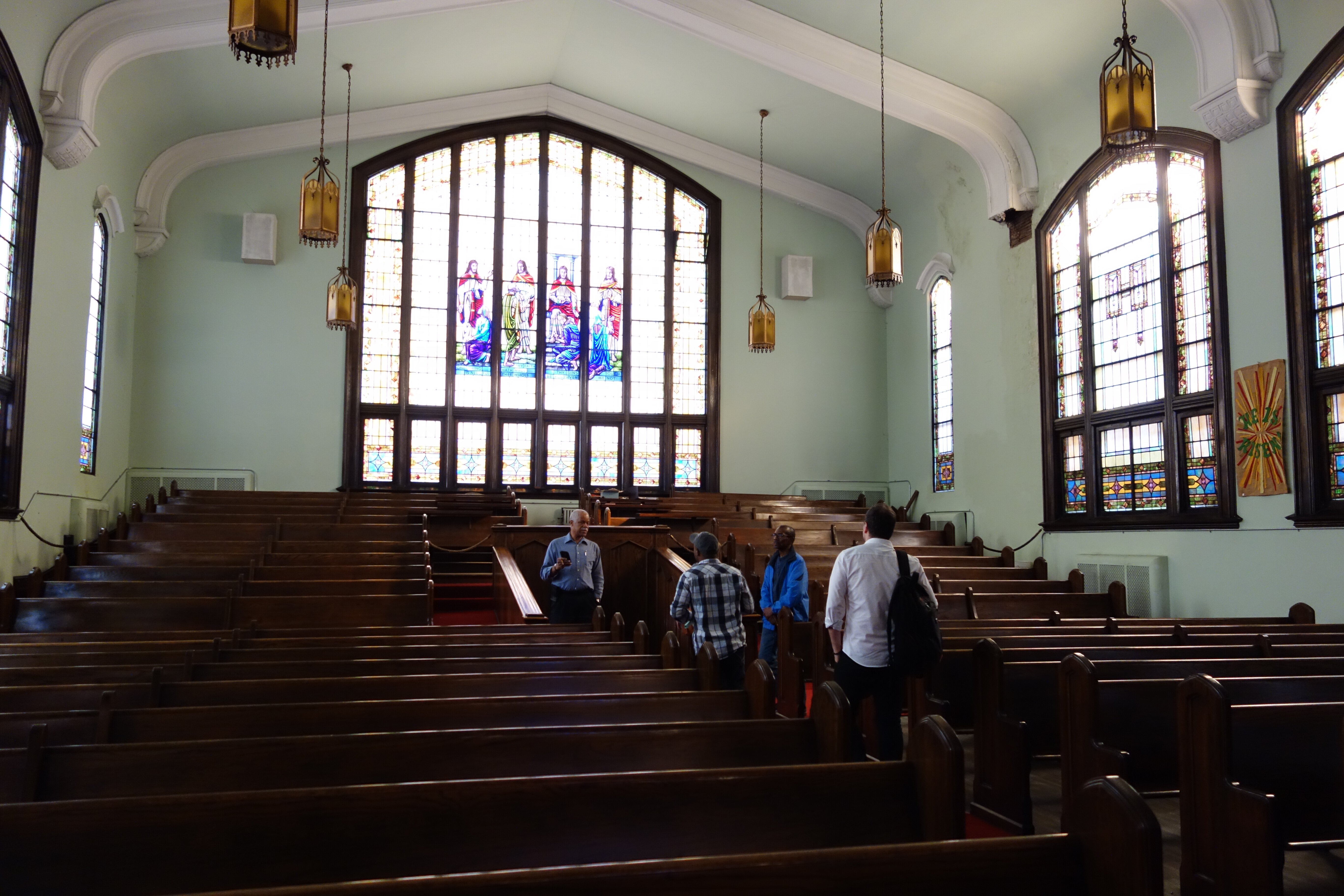 I had the opportunity to visit the project in November and invited other members of the Connect Chicago Meetup to join me. I've had my eye on this initiative, not only because it was hosted in a faith community, but also because of its smart combination of partners: an anchor institution, a training nonprofit, an equipment donor (Cambium Networks), and a broadband provider (American Wide Broadband). During our visit we met with the champions that pieced together their strengths and expertise to make this work happen: Ray Savich of Cambium Networks, Kitty Kurth a consultant assisting with the project, Alvyn Walker of Leave no Veteran Behind, and Will Williamson of Windsor Park Lutheran Church.
Rural Solutions in City Neighborhoods
One obstacle that the group met when advocating for the project was the attitude that free Wi-Fi was plentiful in all parts of an urban area. "Why don't people just go to Starbucks?" was a common question they encountered. Of course, you can't see a Starbucks in every other block of South Shore as you do in other Chicago neighborhoods or in the Loop. Plentiful public or semi-public Wi-Fi is simply not there and, despite being in one of the largest cities in the U.S., the South Shore's public connectivity lagged behind.
The solution implemented by partners was a fixed wireless network, powered by an antenna placed on the steeple of Windsor Park Evangelical Lutheran Church. Fixed wireless connections, Ray Savich of Cambium pointed out during our tour, are more commonly seen as a connectivity solution in rural areas. In this case, it also suited the needs of the South Shore community.
The network has been used by the church itself, supporting summer programming and community food pantry operations. Community programs supporting veterans and seniors have also utilized the connected space. Alvyn Walker of Leave No Veteran Behind described the reentry process for Veterans, sometimes additionally complicated when online resources are hard to access. Job training and searching, accessing medical services, signing up for public benefits, and navigating bureaucracy is that much harder without the Internet and digital literacy, he explained.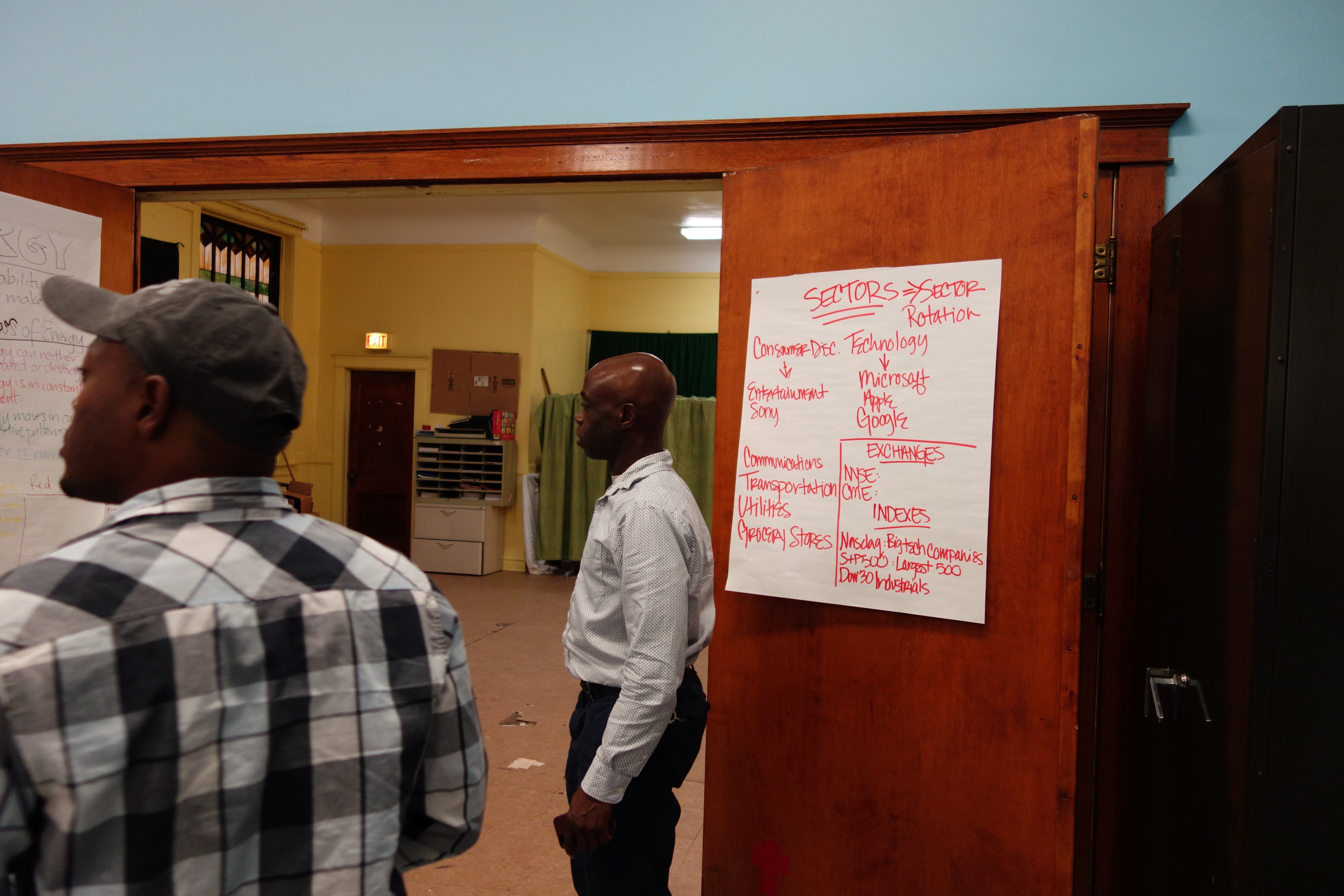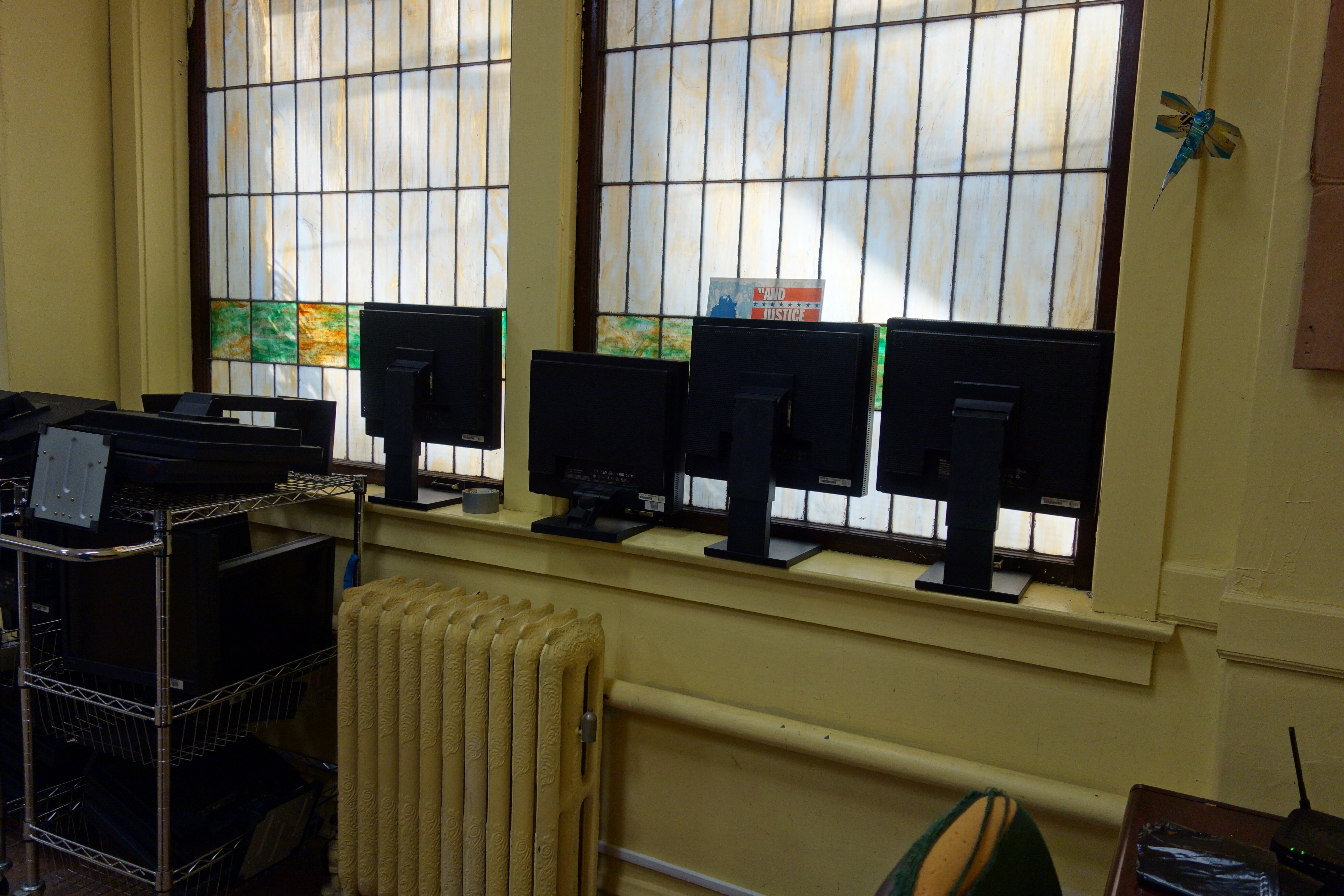 The Compelling Partnership Equation
This project's model is one to watch and potentially replicate in neighborhoods with similar challenges and community assets. There were complementary partners with different resources, but a common mission: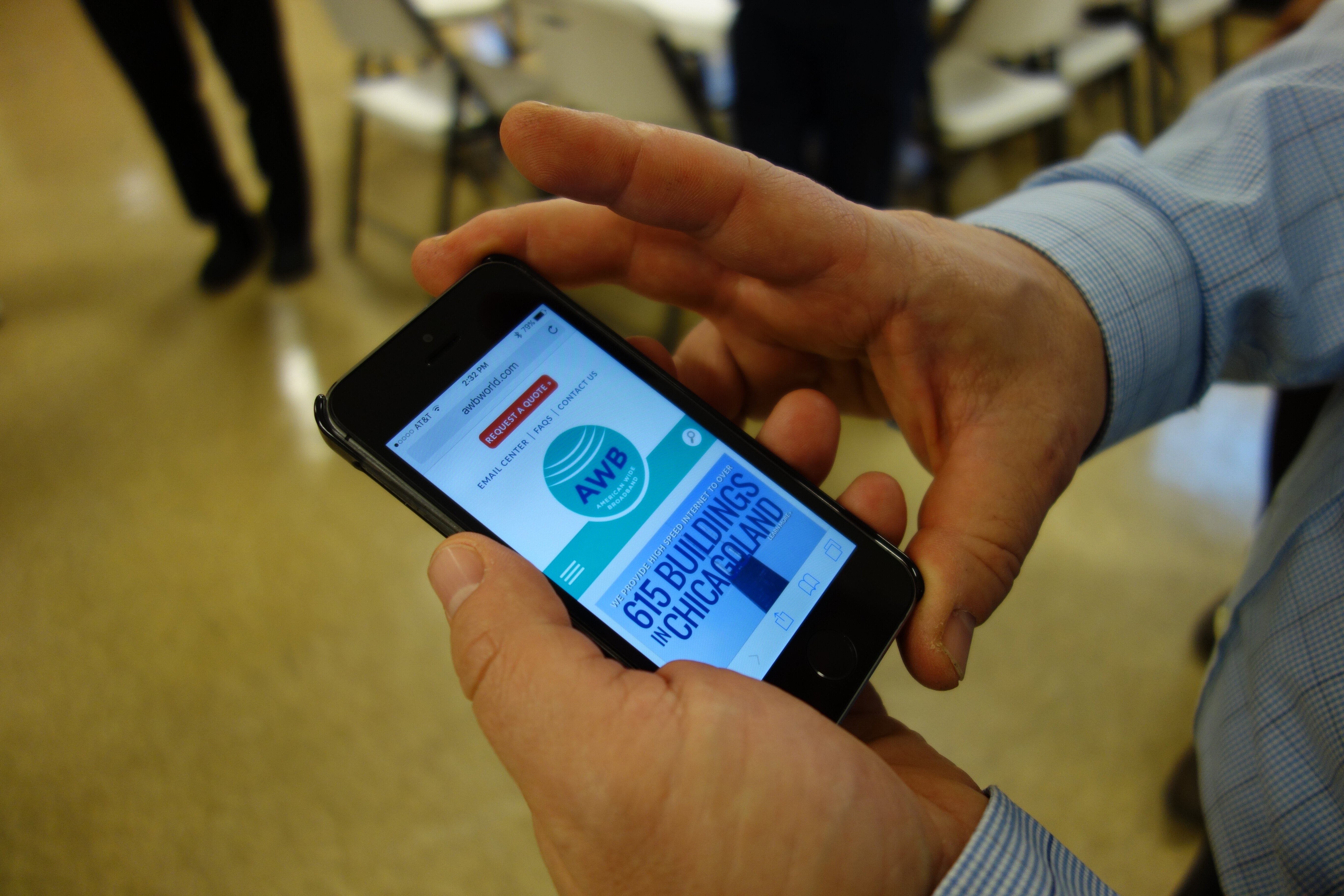 As with many neighborhoods and cities, churches and other communities of faith play an important center of gravity for civic life. Voting, charity work, training, and language programs (just to name a few) are housed in these spaces and fueled by the volunteers and community networks that the buildings host. It is almost natural that such a place could be the great home for a hyper local connectivity solution as well.
Here are more pictures from Windsor Park:

If you're interested in this model for community connectivity or would like to help host and plan an event about public Wi-Fi in Chicago, email dlinn@cct.org.