Under Connect Chicago, LISC Chicago Financial Opportunity Centers are integrating digital skills training into their programming. This investment was launched on Saturday April 16th by Mayor Rahm Emanuel and other Chicago leaders.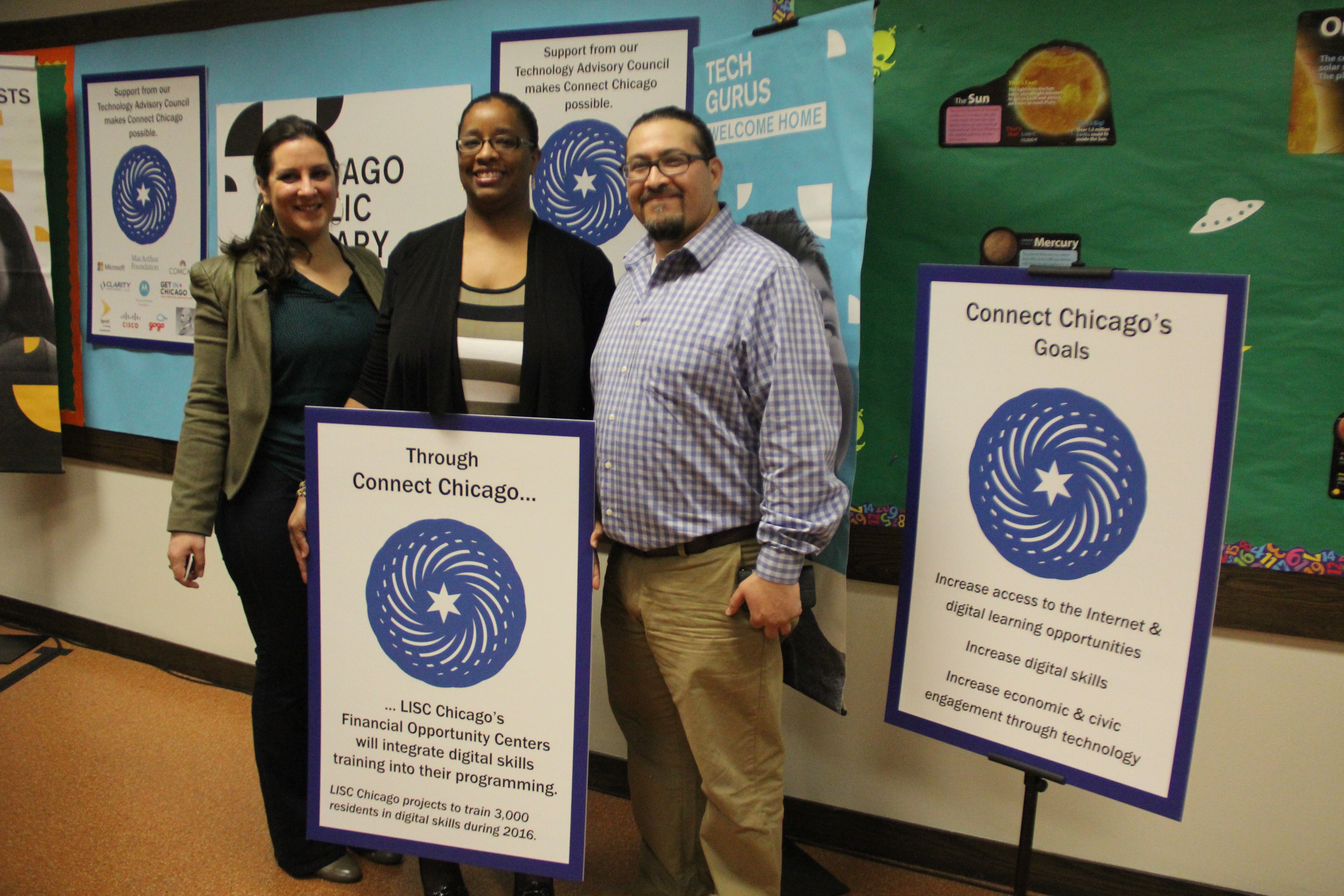 This investment builds on an infrastructure of trusted community institutions that already provide income support, financial literacy training, and job training to residents. The blending of digital training components with traditional LISC programming has created pilot successes in the past. Under the Smart Communications Demonstration between 2011-2012, LISC Chicago Financial Opportunity Centers found that patrons who participated in digital skill training alongside other support services were 50% more likely to get a job than those that didn't.
To assist with this integration, LISC Chicago hired Skill Scout. According to the Skill Scout website:
Skill Scout's team is comprised of professionals with deep experience in workforce development, community organization, community collaboration, and the design and deployment of novel solutions in the market.

We came together through our work at gravitytank, on a design project to connect job seekers to employment in a more meaningful way.
There are 10 LISC Chicago Financial Opportunity Centers (formerly known as Centers for Working Families) where digital skills training will be integrated:
We know that there are other community organizations that are seeking to integrate digital skills training into their work and missions. For instance, the Chicago Citywide Literacy Coalition has created a Technology Pilot Program to embed computer training in adult education and literacy work. LISC Chicago, under Connect Chicago, will not only integrate digital skills into their programming, but also share out their integration experience and lessons with others. By sharing, they can benefit institutions across Chicago as well as LISC Financial Opportunity Centers nationwide.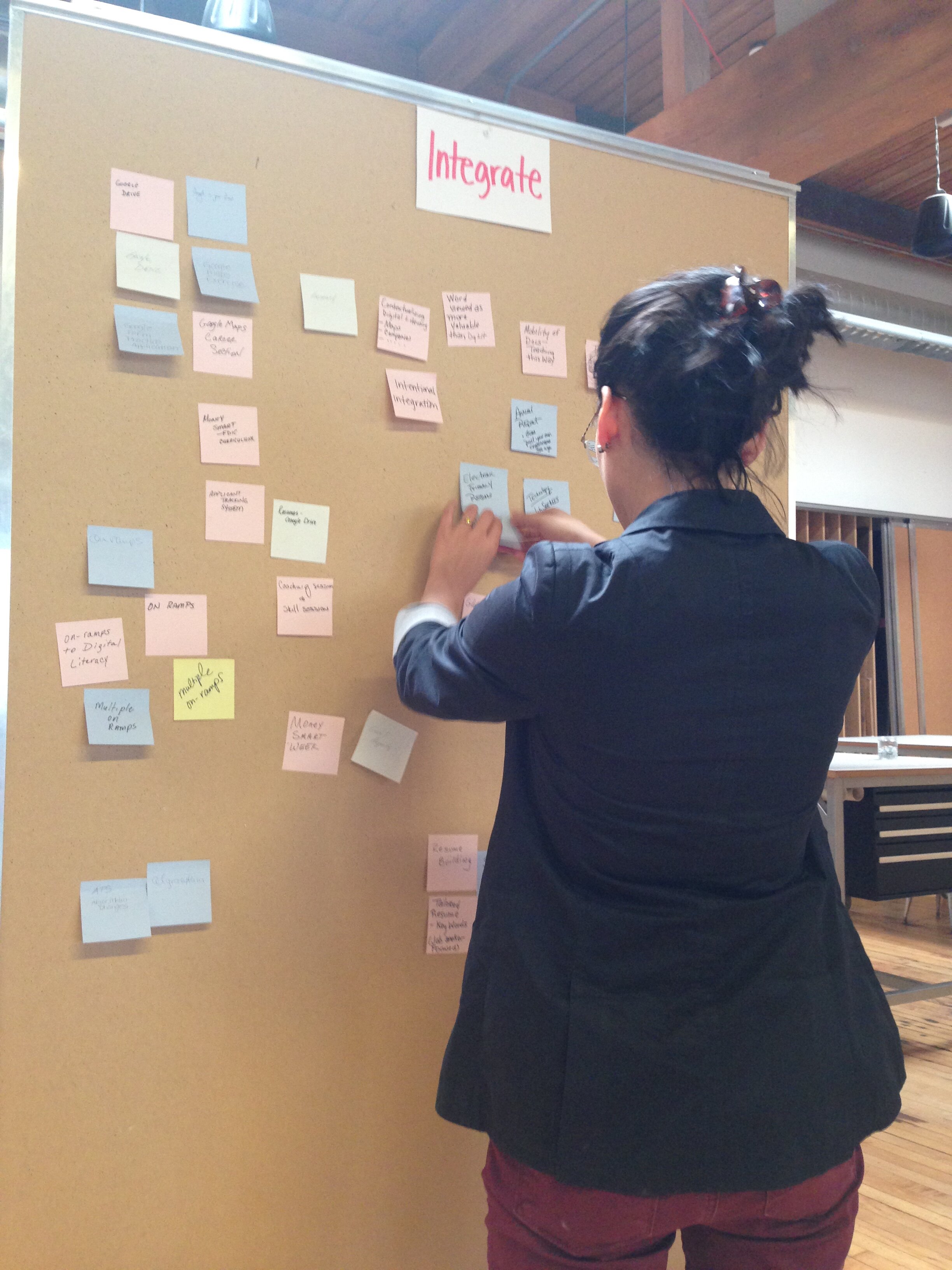 Skill Scout's first task was to scan the field and assess existing Financial Opportunity Center services, resources, and challenges. On April 14th, Skill Scout convened representatives from Financial Opportunity Centers and shared preliminary findings from this first phase of work. A few themes arose:
It's important to break down "training silos"
Digital skills shouldn't always be taught as a completely separate track – rather, there should and can be multiple formal and informal ways of onboarding people into learning computer and technology skills.
For instance, a Resume Prep Class should leave students with a completed resume, but also leave them proficient in Microsoft Word and give them the knowledge they need to save and forward that resume electronically. Or, a financial coach assisting with a job search can teach a student how to use Google Maps – that job seeker can use the map to scan businesses in their neighborhood and see where they might want to apply first.
There is a need for more (or at least centralized) instructional tools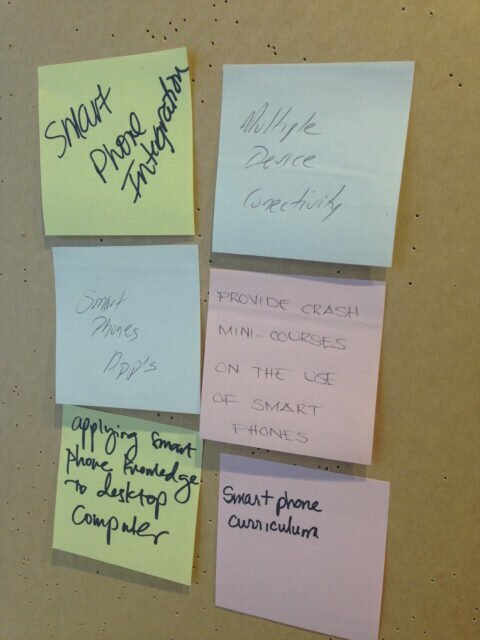 LISC Financial Opportunity Center staff took inventory of some of their favorite teaching tools and online resources: Blue Ocean Logic, Credit Karma, Kahn Academy, and Google forms. One trainer even mentioned that she likes to create mock online job applications through Google forms so that students can get comfortable with with forms and typing. Also, because it's on a Google form that she controls, she can see their answers and give them feedback.
Staff at Financial Opportunity Centers mentioned that majority of their students have smartphones. Some want instruction to set up an email account on a smartphone, workshops coming up on taking professional pictures, or instructions to forward a resume. Also, students sometimes don't know how to transfer skills from a smartphone to a computer. Some students even try to type up their resume on their smartphones. Creating a suite of tutorials to meet this demand for smartphone instruction is something that the Connect Chicago Meetup has discussed before.
Building in practice time is key
All agreed that all teaching tools and methods should be interactive and hands-on, if possible. When learning new skills, regular practice is just as important as learning. Since people in programs at Financial Opportunity Centers are very busy, it's important to build purposeful practice time into existing lessons instead of filling the entire time with instruction.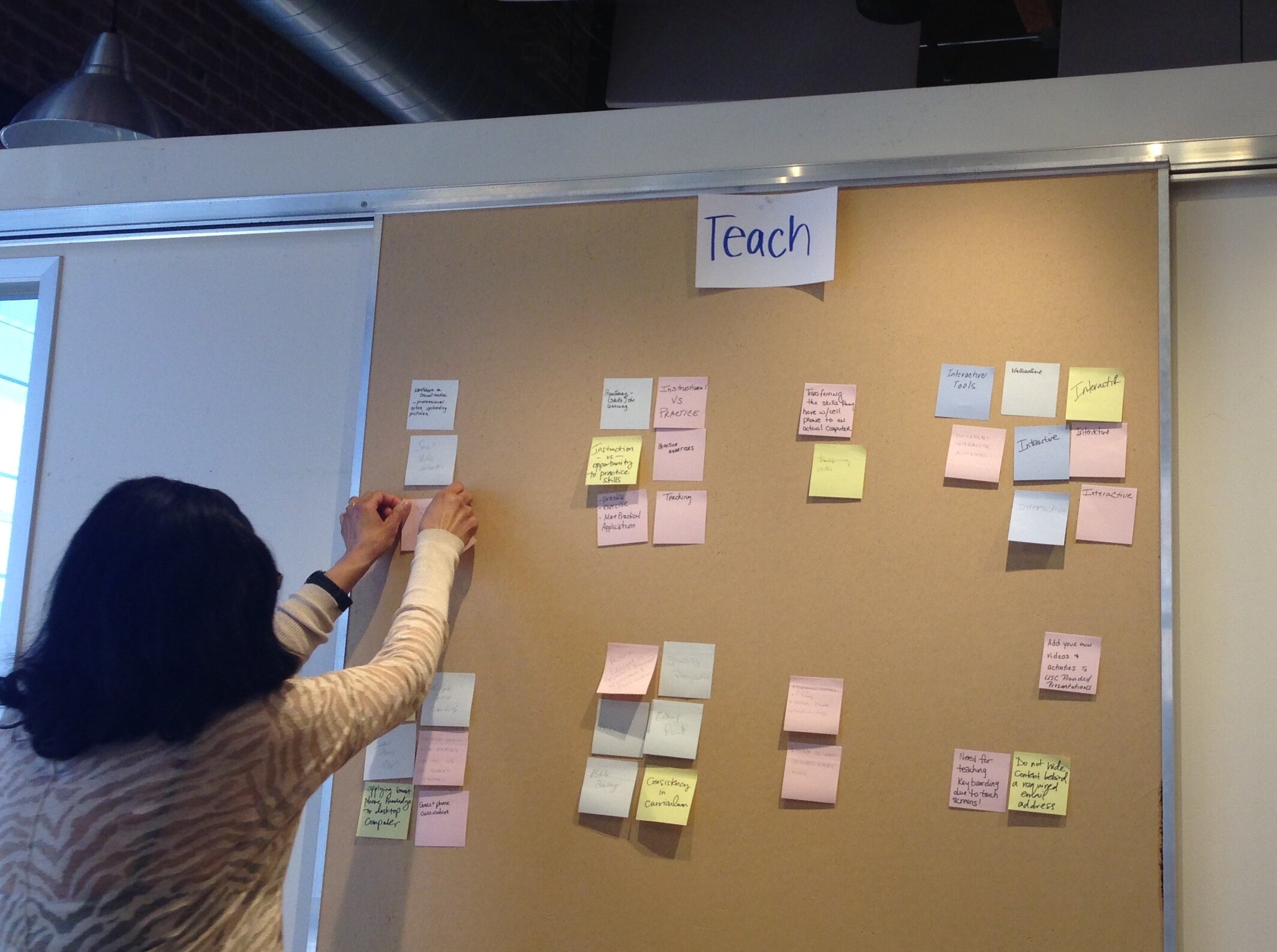 There is demand for more coordinated, standardized assessment
Trainers and staff agreed: regular, standardized pre and post instruction assessment that trainers could use across Financial Opportunity Centers would be ideal.
Northstar is an assessment that Chicago Commons recommended the Northstar assessment uses. The assessment gives them enough information to understand the needs of students. The Center for Changing Lives pointed out that all pre and post assessment done should be in the context of a concrete goal relevant to the student's life.
Our Chicago @LISC_FinOpp program staff discuss integrating digital skills into workforce development w/ @SkillScout pic.twitter.com/iPb0t2IWRg

— LISC Chicago (@LISCChicago) April 14, 2016
Skill Scout Videos for LISC Chicago Financial Opportunity Centers
Skill Scout worked with LISC Financial Opportunity Center staff and trainers to develop short video tutorials to address some of the most common student challenges: uploading a resume, copying & pasting, twin accounts, how to understand your paycheck, and how to access benefits. For the "How to Access Benefits" tutorial, Skill Scout highlighted MRelief, an all-woman software development team that Smart Chicago has supported through our CivicWorks Project and tested through CUTGroup.
See them below:
We are very pleased to support & participate in this important work #ConnectChicago https://t.co/tyID7fVqhL

— Smart Chicago (@SmartChicago) April 14, 2016