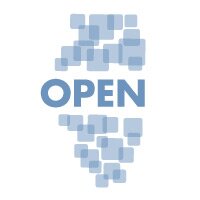 Illinois Governor Pat Quinn announced  the Illinois Open Technology Challenge last week. Here's an excerpt:
The State of Illinois Open Data site, Data.Illinois.Gov, is a searchable clearinghouse of information from state agencies that is helping inform residents about the operation of state government and encouraging the creative use of state information, including the development of applications for mobile devices that can be built around the data. This site, which the governor launched in June 2011, now contains more than 6,500 data sets.

Sponsors of the Illinois Open Technology Challenge include The Chicago Community Trust, John S. and James L. Knight Foundation, Google, and the Motorola Mobility Foundation. Additional support is being provided by Comcast. Administrative support for the project is provided by the Illinois Science & Technology Coalition and Smart Chicago Collaborative.
This is an important project for Smart Chicago, and it is deeply embedded into our entire program around data. Smart Chicago is housed at the The Chicago Community Trust, which has partnered with the John S. and James L. Knight Foundation to create the Civic Innovation in Chicago project, which brings together government, developers, journalists, and nonprofits to better understand data and use it to solve community problems.
The Trust and Knight has jointly pledged $50,000 to support prizes for the Illinois Open Technology Challenge because it brings governments, developers and communities together in a common mission to use public data and create digital tools that will serve today's civic needs and promote economic development.
If you're interested in participating,  join our list and let us know.