From April 6th – April 8th, I attended the National Neighborhood Indicators Partnership (NNIP) Meeting in San Antonio, Texas. NNIP is a network of city partners that collects, analyzes, and evangelizes neighborhood data. The idea of "data for local action" underscores this important work. Above all, NNIP is a community of practice.

The bi-annual meetings are when partners collaborate in person and share out work. I represented the Smart Chicago Collaborative at the meeting, joining essential Chicago data intermediaries Heartland Alliance and the Woodstock Institute.
Excited to be here in San Antonio at #NNIP with so many fantastic local data organizations! @NNIPHQ pic.twitter.com/0h0q2Hd1au

— Data-Smart Cities (@DataSmartCities) April 6, 2016
This blog post is organized by the major themes that captured my interest at NNIP:
NNIP's new commitment to centralizing data training resources

The challenge of capturing and quantifying civic participation

The promise of integrated data systems for future neighborhood research

The need for more usability testing of local data tools
You can read a similar recap blog post from the fall 2015 NNIP Meeting in Dallas, Texas here.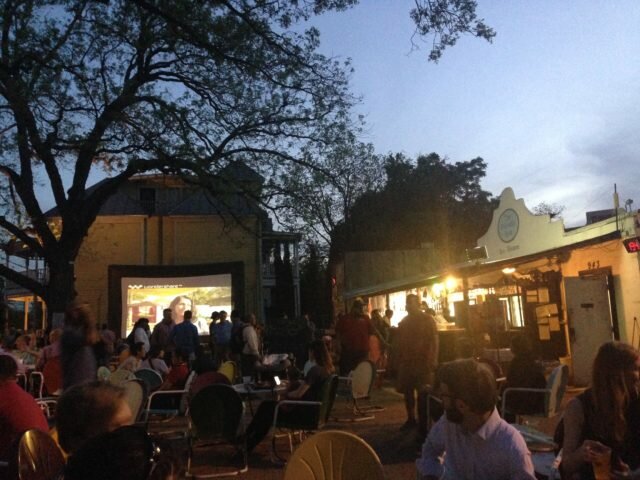 NNIP's commitment to data training
On the first day of the San Antonio NNIP meeting, NNIP announced a new project with Microsoft Technology and Civic Engagement: "Expanding Training in Using Data and Technology to Improve Communities."
Community Training on #Data & #Tech—New Partnership between MSFT & @NNIPHQ @urbaninstitute: https://t.co/NJnrNCNM3k pic.twitter.com/sYkecr4JIr

— Microsoft NewEngland (@MSNewEngland) April 8, 2016
According to the project website:
This project focuses on expanding training opportunities for local audiences who work professionally or as civic activists to serve communities and improve neighborhood conditions. Training can help these dedicated individuals use data and technology to perform their daily work more efficiently, effectively, and inclusively.  Examples include ways to access, interpret, combine, and analyze data, as well as approaches to visualize and communicate data-based stories and results.
NNIP will conduct a scan of civic training and resources across its partners and other organizations. To further inform that scan, there will be a working session at the next NNIP meeting in Cleveland. With the results from the scan and cross-city collaboration, NNIP plans to publish a guide on data training and share a bank of open curricula for local organizations to use. This would be an amazing national resource for organizations within and beyond the NNIP network.
I look forward to following this project and seeing how Smart Chicago can contribute to the bank of knowledge that NNIP assembles. Smart Chicago sees data and digital literacy as essential pieces to a healthy tech ecosystem. We have already committed to this type of training and capacity building through the Chicago School of Data and Connect Chicago. Smart Chicago has ample resources and lessons to share from our work and we are supportive of other cities seeking to replicate our models.
A key reminder from San Antonio: We need to understand #digitalliteracy #dataliteracy gaps in our cities. @CINow @IvyRTaylor @NNIPHQ #NNIP

— Denise Linn (@DKLinn) April 6, 2016
The challenge of capturing civic participation measures
At Smart Chicago, we see technology is a means to civic engagement and prosperity rather than an end in itself. One of the most interesting conversations at the San Antonio NNIP meeting was about quantifying and measuring civic participation in innovative ways. Representatives from Portland State University, DataSpark RI and the University of Minnesota shared their recent work in this area.
Just one of many key takeaways: Median voting age is 13-17 years older than population median age. #NNIP pic.twitter.com/3JiGZCOXoO

— NNIP HQ (@NNIPHQ) April 7, 2016
When thinking about civic participation indicators, a natural question arises: how can we go beyond voter participation and registration data to capture a more holistic picture of civic engagement in our cities? I was inspired to see NNIP partners using measures like non-emergency 311 reports and AmeriCorps volunteer data to understand local engagement and civic action across neighborhoods.
Interest in comparing 311 non-emergency service requests and voter participation data #nnip

— Regional Data Center (@wprdc) April 7, 2016
I was also interested in how different ages and demographic groups practiced civic participation.
Younger people expressed civic action differently- protest, actions, tweets to electeds, cv older voters who just punched ballots. #NNIP

— Spike (@spjika) April 7, 2016
One of my favorite resources shared was DataHaven's 2016 Connecticut Civic Health Index which uses data on charitable giving, community meeting participation, and trust in neighborhoods to capture a well-rounded "civic health" indicator.
The promise of integrated data systems for future neighborhood research
NNIP partners from Cleveland, New York, Baltimore, Providence, Pittsburgh, and Pinellas County participated in a cross-site project called "Connecting People and Place: Improving Communities through Integrated Data Systems."
There are several approaches to and definitions of integrated data systems, but in NNIP's own words:
Integrated Data Systems (IDS) link data at the individual level from multiple government agencies such as schools, juvenile justice, and human services, and can also include data from non-governmental service providers. The systems can be used for case management and for program monitoring and evaluation, and have privacy protections governing access to the data.
At the NNIP San Antonio meeting, representatives from New York and Cleveland shared out their experiences from the cross-site project. New York University's Furman Center used an integrated data system and machine learning to predict city buildings where residents' risk of entering a homeless shelter was highest. Case Western Reserve University used their integrated data system to understand and predict kindergarten readiness.
Measures of housing distress: tax delinquency, foreclosure, speculator owners correlated with kindergarten readiness #nnip @claudiacoulton

— Seema Iyer (@seemadiyer) April 6, 2016
Loved the takeaway that integrated public data can take you far! #NNIP cc @FurmanCenterNYU https://t.co/mvKzCthxRy

— Denise Linn (@DKLinn) April 6, 2016
NNIP partners shared other results and advice from integrated data system work:
#NNIP Integrated Data Systems to ID cross-sector issues, ex: school absenteeism as indicator of housing instability pic.twitter.com/xjxuGDN0JY

— ARC Research (@ResearchARC) April 6, 2016
"We remediate homes for lead after kids poisoned"
Better:use IDS,visit distressed housing w/known babies,in areas w/40% poisoning rate #NNIP

— urbandata (@urbandata) April 6, 2016
IDS systems: Continuously collect, clean and integrate data so that when a question comes up, you're ready to answer it quickly #nnip

— Seema Iyer (@seemadiyer) April 6, 2016
NNIP has many resources on integrated data systems including a suggested reading list and an ever-growing list of projects across the country.
See the #IDS presenters' decks at our meeting page: https://t.co/byDlfKve3Q #NNIP

— NNIP HQ (@NNIPHQ) April 6, 2016
The need for more usability testing of local data tools
The theme of creating user-friendly interactions with data and technology was interwoven through the NNIP meeting.
On the first day of the meeting, the San Antonio NNIP partner CI:Now discussed how residents' difficulties with understanding and using online forms impacted CI:Now's ability to collect neighborhood data. If forms were not user-friendly or if residents in a neighborhood lacked the digital skills to fill out the online forms, there was an obstacle to both civic engagement and meaningful research.
"Residents are burdened by data collection so we are working on a common form that is shared across initiatives" Clarissa Ozuna @CINow #NNIP

— NNIP HQ (@NNIPHQ) April 6, 2016
Here at #nnip and learning about challenges of shared resident consent across programs in San Antonio. UX and user tests on form critical.

— Regional Data Center (@wprdc) April 6, 2016
The NNIP meeting's session on website redesigns also echoed the theme of usability challenges. Building or improving portals or data products requires feedback. Unfortunately, there is not always a local organization or civic process in place to dedicated that that usability work.
Given this repeated theme throughout the NNIP meeting, I was pleased to see Nic Moe of Austin's Children's Optimal Health facilitate a "camp" conversation on how partners can embrace UX testing.
I'm lobbying for your #NNIP camp session, @NicWillMoe ! pic.twitter.com/T1vfNFJoUZ

— Denise Linn (@DKLinn) April 6, 2016
Smart Chicago would like to be a resource for NNIP partners interested in broader civic engagement and usability testing. Smart Chicago wrote the book on civic user testing. We also share best practices from our CUTGroup project through the new CUTGroup Collective. We are pleased to invite NNIP partners into the CUTGroup Collective and help organizations build a civic user testing community in their own cities. In addition to making data and technology tools better, this testing is also vehicle for meaningful resident engagement and skill-building.  
Hey #NNIP – for anyone interested in civic user testing, @SmartChicago wrote the book: https://t.co/fXEKlc2eel #ux pic.twitter.com/zmTNO25f4V

— Denise Linn (@DKLinn) April 8, 2016
You find out more information about the CUTGroup Collective and get involved with the community here.
NNIP San Antonio was a thought-provoking convening hitting on many moving target projects and questions that Smart Chicago grapples with daily — from the Array of Things Civic Engagement work to Healthy Chicago 2.0 on the Health Atlas. We are pleased to collaborate with this network and seek new ways to contribute to and add value to this community of neighborhood data practitioners.
Excited and inspired by all the insights I gained from the #NNIP unconference. Can't wait to turn insight into action!

— Victoria O'Dell (@Victoria_ODell) April 8, 2016
Loved #NNIP SA – energized by the brilliance & work of the ppl in this room. Looking forward to hosting in CLE! pic.twitter.com/bVi2zacaQ4

— Nina Holzer (@h0lz3r) April 8, 2016
My recap of what went down at last week's #nnip partner meeting in sunny San Antonio. #NeighborhoodData Cc. @NNIPHQ https://t.co/d49LG4MS5U

— Bob Gradeck (@BobGradeck) April 11, 2016
You can access the presentations and materials from the San Antonio NNIP meeting here.
Successful t-shirt exchange! Thanks to everyone who participated! #NNIP 💙 pic.twitter.com/AYeezjJFYC

— NNIP HQ (@NNIPHQ) April 8, 2016