Today, Leon Wilson, CIO of the Cleveland Foundation, and I will co-present at the Philanthropy Ohio's annual conference with a theme this year of "Philanthropy Forward" and a concentrated discussion on Digital Civic Engagement & Community-Centered Design. Philanthropy Forward '17 is set to inform practices, strategies and goals and connect peers in the field of philanthropy. The conference will also focus on the future of philanthropy with insight into the current state of the sector – fueled by recent research – addressing transitions, change and the leadership pipeline. With several networking and roundtable discussions, attendees will discover how to shift failures to successes, effectively fund advocacy and civic engagement and hear from  exceptional leaders across the state and country.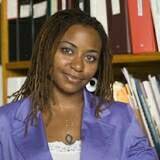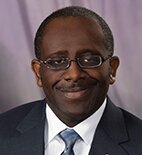 Leon and I also presented in April 2017 at the Council on Foundations Annual Conference "Leading Together" as part of a panel discussion with: Aaron Deacon, Managing Director, Kansas City Digital Drive; Elizabeth Reynoso, Assistant Director of Public Sector Innovation, Living Cities; and Lilly Weinberg, Program Director/Community Foundations, John S. & James L. Knight Foundation on "Supporting Civic Engagement through Technology and Community-Centered Design". After finishing that presentation we decided more collaborative sharing between cities was necessary and lead to this opportunity at Philanthropy Ohio.
Community building in the digital era requires providing a space for the public sector and local communities to interact. Building solutions with people – not just for them – by using community-centered design can have profound social impact. This has been central to Smart Chicago's work and has lead to the building of processes, products, services, and other lightweight tech solutions that have been helpful.
Our presentation today has the learning objectives:
To introduce different models developed in communities to address civic engagement digitally
To encourage the consideration of embedding support for digital civic engagement into existing grantmaking & advancement efforts
You can follow the happenings of the conference on Twitter @PhilanthropyOH and @SmartChgoKyla or by using the hashtag #PhilFWD17.